Samantha Clark
Associate Director, Quality Assessment & Due Diligence
The time of year for ghouls, goblins, witches, and all things spooky has arrived. While Halloween makes for a glorious time of free candy and make-believe, it can be downright scary for parents (ironic, right?)!
From staying safe and allergy-free to inspiring creative thought, these tried and true camp tips may help manage those Halloween fears, transforming a potential (trick or) terror into a real (trick or) treat.
Back to Basics (And Then Some)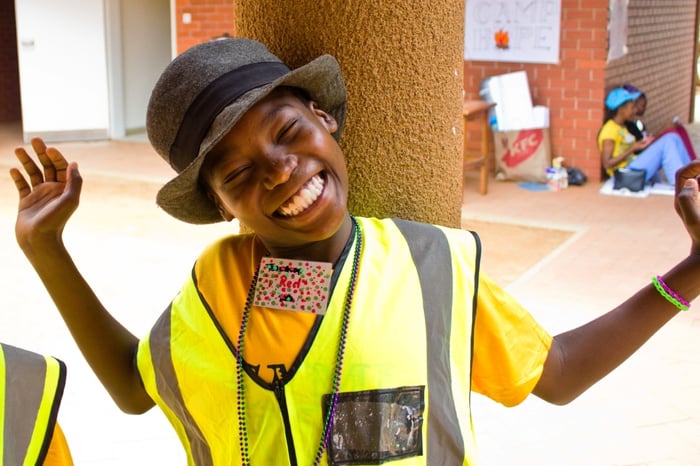 Aside from your basic safety precautions—think clothing reflectors, flashlights, and going out in groups on well-lit streets—we've got a few safety tips that might be less obvious:
If swords, wands, or other fixtures are part of your child's costume, choose accessories that are short, flexible, and soft.
Testing costume makeup on a small area of skin ahead of time will prevent any large-scale reactions. Remember to remove it before the kids head off to sleep.
When selecting costumes, check that pieces fit children well. A shoe that is too large, for example, can lead to unanticipated trips and falls.
If you're in an area where autumn is on the colder side, remember to plan for warmth. Is that an invitation to incorporate sweat suits into every costume? We think so.
Addressing Allergies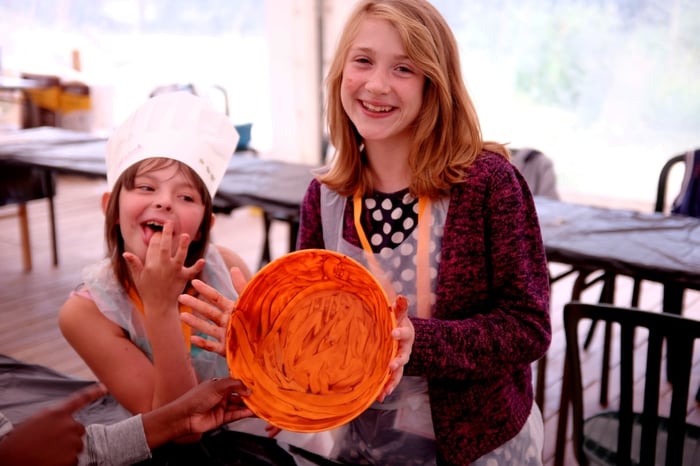 Before Halloween night, arm your neighbors with non-food items and allergy-friendly treats for your child. If you are trick-or-treating in a neighborhood that is not your own, check out the Teal Pumpkin Project. In short, keep an eye out for houses with a teal pumpkin out front—it means the residents are offering allergy-friendly treats!
If you'd like to share allergy-friendly treats of your own, there's an array of options to choose from. Gluten-free pretzels, temporary tattoos, and sparkly stickers make for fun Halloween alternatives.
Prep starts before hitting the pavement, so don't go out with hungry tummies, and pack extra snacks in case the little ones (or you) need to refuel. It may help curb the temptation to chow down on unfamiliar candy en route.
Inclusive Costumes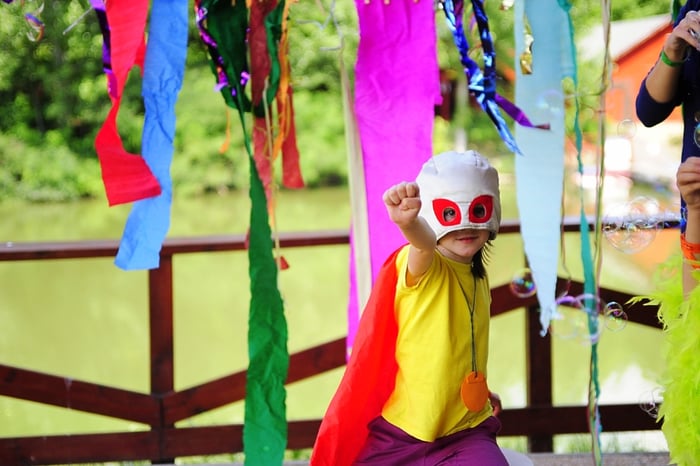 Halloween is truly a time where we all can be whatever we dream up, be it scary, beautiful, empowering, or silly. This is a great time for children to break out of their shell and exercise their creative muscles. You can foster this by reminding your kiddos that no matter the physical appearance, background, or gender of their chosen hero, villain, or creature, there is always room for a new rendition.
Likewise, integrating your child's unique needs and abilities into their costume will only boost their feelings of confidence and acceptance. For example, if your child uses a wheelchair, why not incorporate a vehicle or a speedy superhero suit to flip the narrative of using a mobility device from a hindrance to an asset?
Alternative Halloween(s)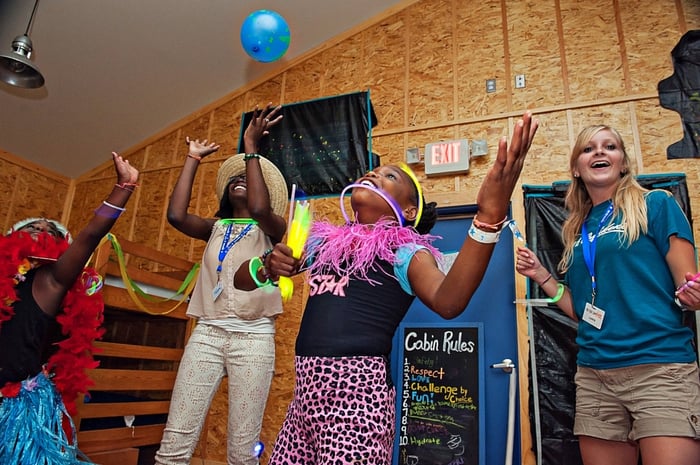 Sometimes trick-or-treating isn't even the right choice for a child. Depending on age, location, special needs, and preference, going door to door collecting sugary snacks may not be the best fit. The idea of interacting with strangers may be overwhelming or staying up late may not be an option, and that's okay.
There are many options for celebrating Halloween, or even just the wonderful season of autumn, without the nighttime trek. Museums, historic establishments, radio stations, and universities may host indoor trick-or-treating, haunted houses, or Halloween parties in a safe and more manageable environment.
Harvest festivals complete with pumpkin picking, hot apple cider, and corn mazes at nearby farms or nature centers make for a good addition or substitute too. When in doubt, spending the night watching classic Halloween flicks and making a delicious fall snack may be just the ticket to a Halloween well spent.
The most important thing about the holiday is to have fun (take it from the fun experts). No matter how you accomplish that, you'll have made more boo-tiful memories than you can count! Pun intended.
---
Samantha's favorite thing in the world is smiling kiddos. A close second is probably sloths . . . or chocolate. Teach her something new, the more esoteric the better, and she'll be your best friend. Her work ensures there are quality medical, safety, and program standards in place at all SeriousFun camps and programs.
For more information about SeriousFun Children's Network, visit www.seriousfunnetwork.org or contact us at info@seriousfunnetwork.org.