For decades, research on child development has shown the positive impacts of family engagement. Right now we are living in a unique time—with many families spending more hours at home together—and there is an opportunity to engage in ways big and small to support children's, teen's and even parents' growth. Read on for some tried and true ideas to support your loved ones at home!
1. Start with a surprise

On your child's birthday, you may set out a small present or card for them to find in the morning. Why not bring that level of surprise, spontaneity, and joy to any day? For a younger child, maybe you wrap their favorite candy in a box. Or write a card with a secret message that they need to decode. For an older child, you could make them a card with a home-made coupon for their favorite meal, activity, outing, or treat. The element of surprise always makes an experience more memorable!
2. Role model structure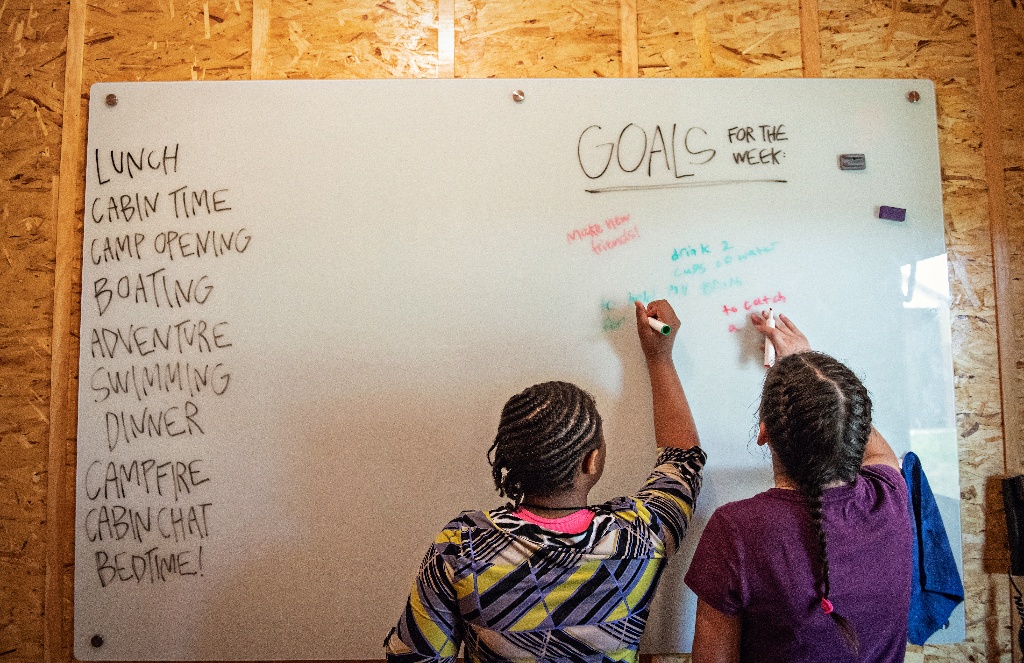 With everyone in the family at home more often, it helps to have structure so that family members are not doing activities that compete with each other—for example saxophone practice while mom has work calls. Older family members can role model structure with quiet activities in the morning, such as work calls, schoolwork, and reading, followed by activities after lunch. If a caregiver clearly communicates and adheres to a routine, children will more likely follow. Here are some tried and true tips for building structure into your family's home.
3. Make them laugh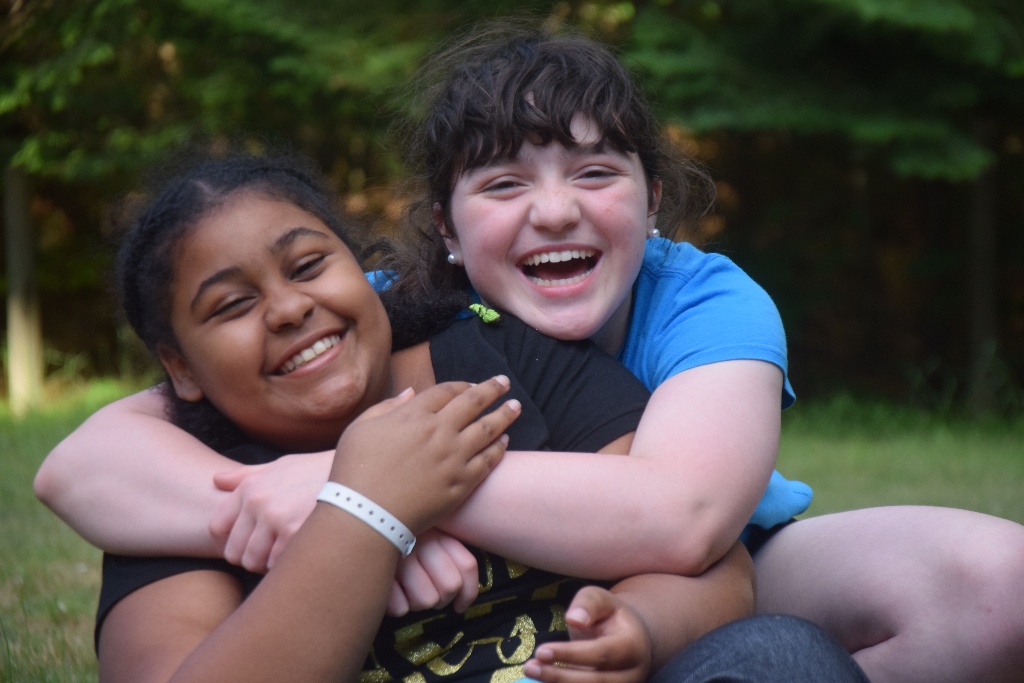 There is growing evidence that laughter really is good medicine and a great form of stress relief. What makes your children laugh? Is it your dancing? Or a silly voice that you use? Laughter can stimulate organs and circulation, both activating and relieving your stress response, leaving you feeling relaxed. With heightened stress and anxiety during the current pandemic, there is no better time to add laughter to your family's daily routine.
4. Use sounds and actions to call attention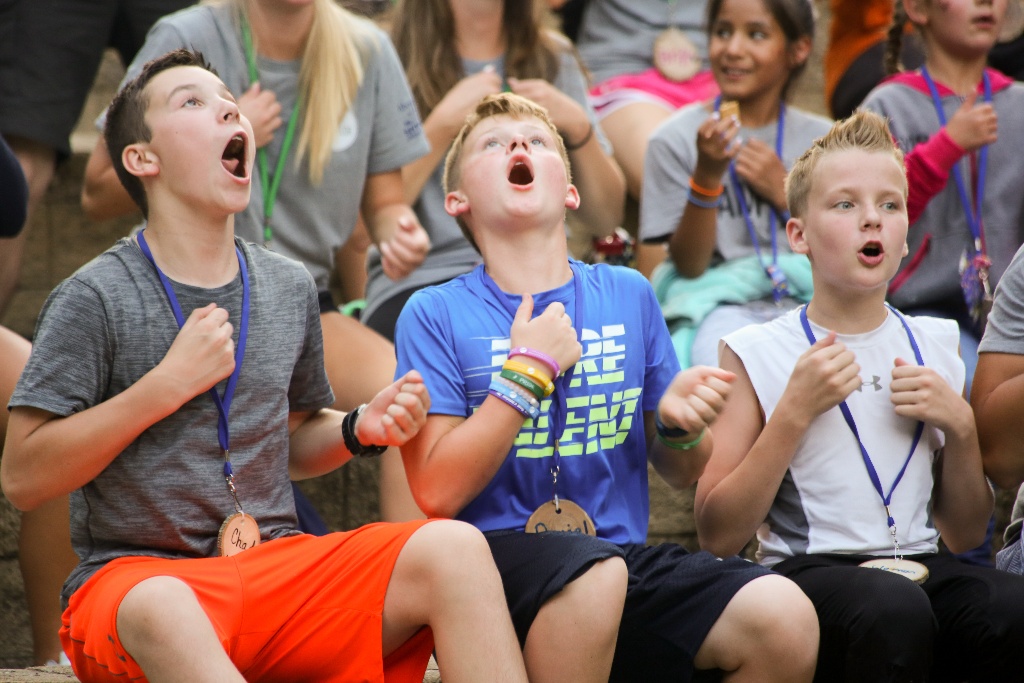 When I was young, I remember my mom calling up the stairs, "Let's gooo!" when it was time to leave the house and my brother and I were still in our rooms. To call attention at home, how much fun would it be if it was a cheer instead, or a call and response? Mom says, "This old train's about to leave" and the response is "Chugga chugga choo choo!" Or it's time to gather everyone for dinner so you say "If you can hear me, clap once," then "If you can hear me, clap twice," and lastly, "If you are joining for dinner, clap three times." If saying "Let's go" is starting to feel old and mundane, add new sounds in your home.
5. Ask for help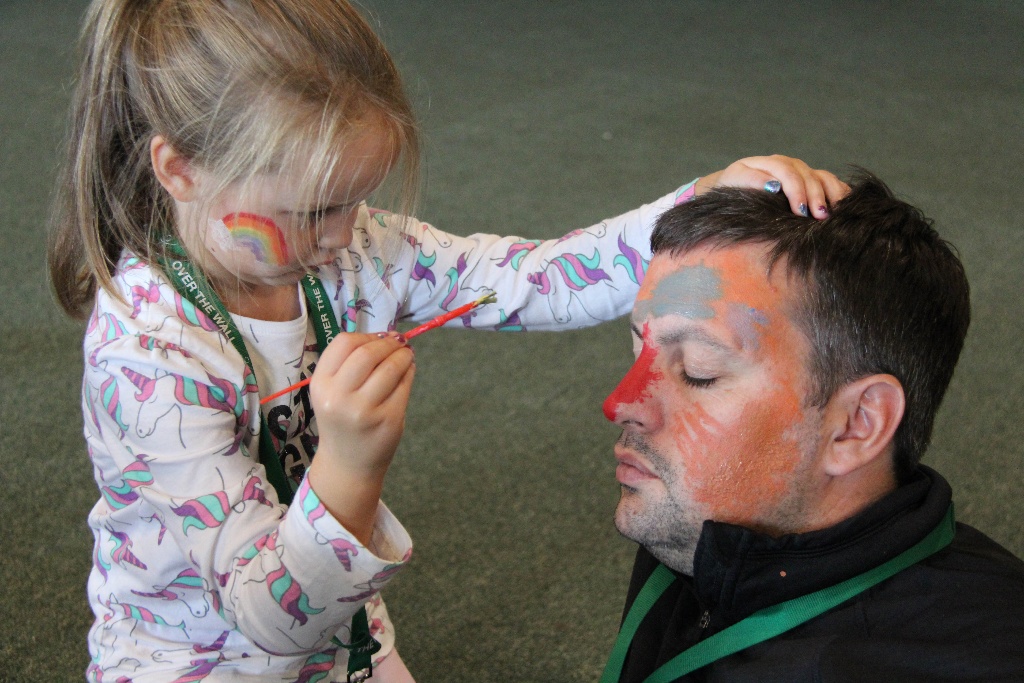 Children love to help and often enjoy doing "adult things"—and we all need help sometimes. How can your children help you with dinner prep? What projects around the house need to be done? Would your daughter be interested in learning how to use a power tool? Your young children may have the greenest thumbs in the family, and could help start the family garden. Maybe they can help you brainstorm solutions to a challenge at work. There is such value in diversity, and children and teens offer unique perspectives that could lead to a new idea.
6. Pick a theme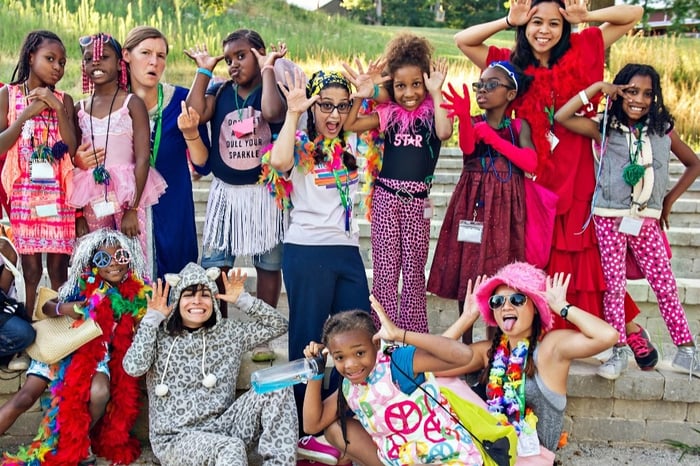 Pajama Day may be more routine than it is special these days, but there are many other themes that can help make a day fun and out of the ordinary! Dress Up Day, Hairstyle Day, or even a theme specific to a favorite movie or book—Star Wars Day, Harry Potter Day, Toy Story Day, Black Panther Day, Moana Day. Family members can step into character, sport a costume, eat character-inspired snacks and simulate movie scenes at home. Other themes could be World Map Day, where everyone shares facts about a different country, or Outer Space Day to explore the planets and sun, and then end with stargazing at night.
7. Host a special event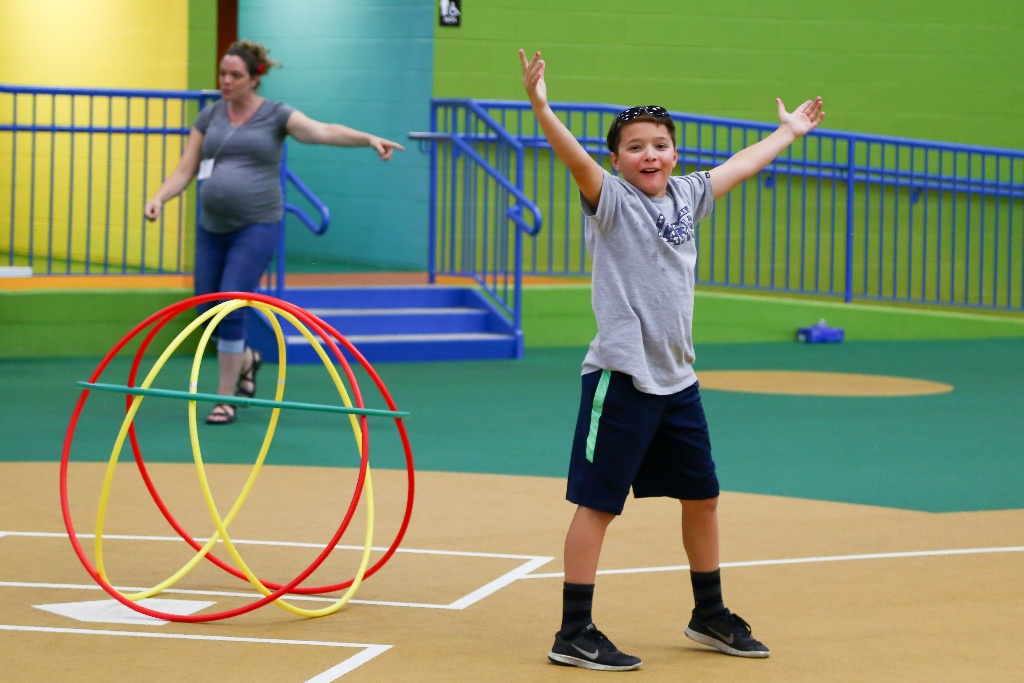 Attending events with large crowds won't be on the schedule anytime soon, so why not bring the excitement and entertainment into your own home or yard?! Host a Stage Night for all family members to perform, with a dedicated stage and an EmCee to introduce each act. Add some flare to a movie night by making it a movie premiere night, complete with a red carpet (any color or material works!), popcorn, and special drinks like slushies or smoothies. Without the Summer Olympics taking place in 2020, why not host your own family Olympics? We could all use some friendly competition and team spirit. Classic events like the 40 yard dash may work if there's space, but even in a small area, fun events like a frisbee toss, block stacking, bear crawling, and frog hopping are possible!
For more ideas for at-home fun, check out these 18 kids' activities for rain or shine.
---
As the health and safety of our campers, families, volunteers, and staff is always our top priority, we're closely monitoring COVID-19 here at SeriousFun. To learn more and check on the status of upcoming or future camp and program sessions, please click here.
For more information about SeriousFun Children's Network, visit www.seriousfunnetwork.org or contact us at info@seriousfunnetwork.org.