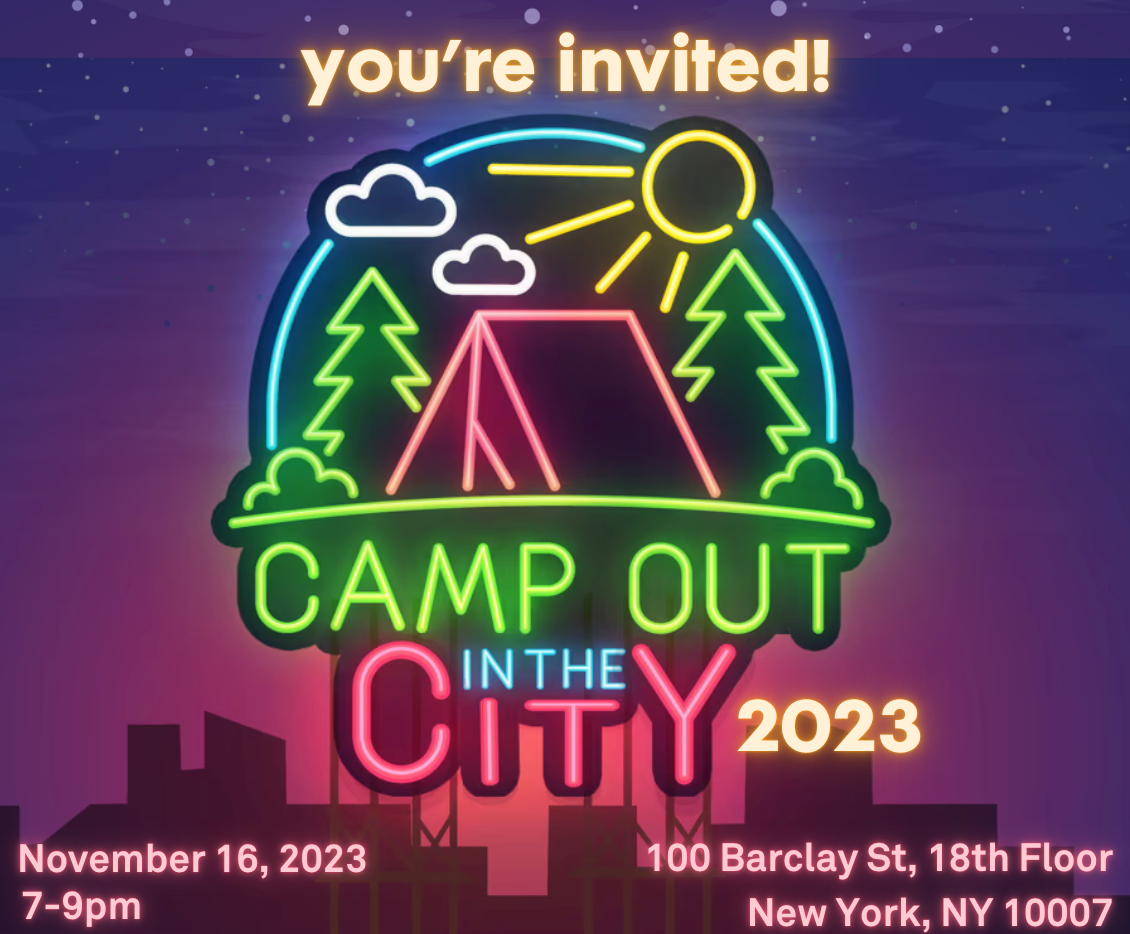 hosted by
the seriousfun young executive board (YEX)
Michael Bufano
Carly Berman
Abbey Bonadies
Sun-Young Chung
Jacob Donohue
Margot Edelman
Darren Harter
Michael Huberman
Michael Koenigs
Emily Lamont
Cara Lonergan
Sean Pi
We're excited to welcome SeriousFun's Young Professionals for drinks, food, and campfire-worthy FUN to benefit SeriousFun Children's Network.
Join us for an open bar of wine and beer, light bites and a taste of how "seriously" we take having "fun" while supporting the inclusive and life-changing impact of camp on those children around the world who need it most.
Each $75 ticket you purchase helps provide magical, safe, and 100% fun for SeriousFun campers and their families-- ALWAYS FREE OF CHARGE!