Jacqueline Longo
Program Manager, Capacity Building
In 2017 alone, over 26,800 volunteers supported programming, outreach, and fundraising at 30 SeriousFun camps and programs around the world. And while the core purpose of volunteering at camp is to provide life-changing experiences to campers and their families, it's often just as meaningful for volunteers themselves.
Here's why.
1. Real, Tangible Community Impact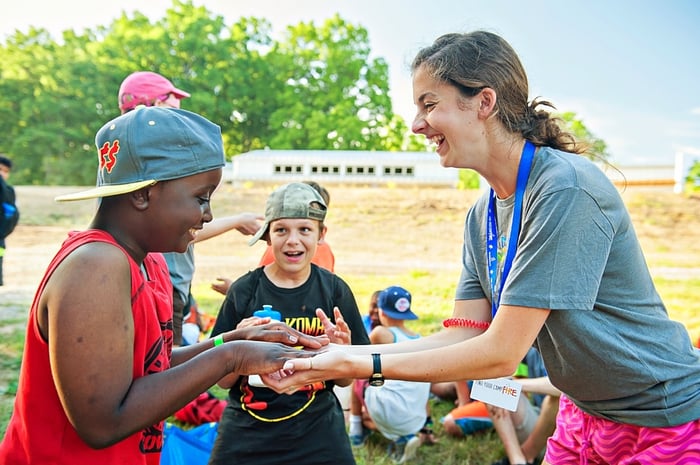 Camp might sound like it's all play, but it's serious business too. We mean it when we say that a single volunteer, like you, can change a life. For children who are often isolated due to their illness, camp restores hope, renews a sense of possibility, and gives campers the chance to reclaim their childhood. For those whose lives the volunteers touch—the kids and families who live down the street, and even across the country—this work matters. It is long-lasting and far-reaching. And for many, the positive impact doesn't end at the camp gates. Often, camp is merely the start! According to a study conducted by Yale Child Study Center, 78% of camper parents reported an increase in their child's confidence and 76% reported an increase in their child's independence six months after camp.*
Long-time volunteer Lauren Deanus shares: "As a result of camp, I went on to study nursing at University, and now I am a staff nurse in an Emergency Department, working with both adults and children. I use the skills I developed at camp every single day to make the scariest moments in a person's life less frightening. I have brought dancing, singing, games, and laughter to emergency medicine in a way only camp could have shown me." Lauren's volunteer experience, like that of so many others, empowers her to bring positive change to countless kids every day.
2. Professional Development
Where else can you sing songs, dress like a pirate, and network with other professionals all at the same time? You never know if the person you're dancing next to holds the key to your future career or passion! At SeriousFun camps, you encounter people from the medical field, small business owners, college students, camp professionals, corporate executives, community members, and life-long advocates. Volunteering at camp enables many people to:
Develop leadership skills
Share best practices for working with youth
Facilitate activities and command a room
Improve time management
Engage in creative problem-solving
Practice flexibility
Strengthen communication skills
Engage with a diverse team of people
Recognize and leverage your personal strengths and those of others
Gain experience with youth of varying ages, abilities, and medical needs
3. Opportunities for Personal Growth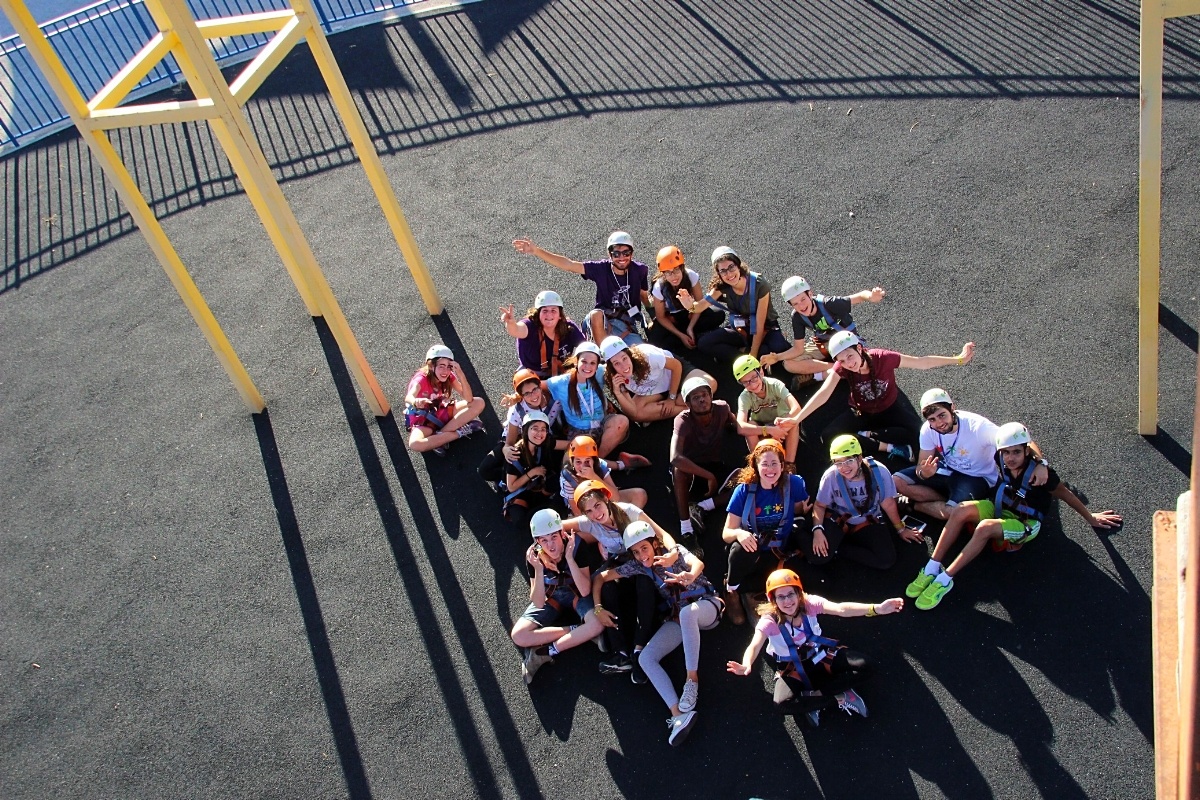 At camp, staff, volunteers and campers alike are encouraged to step out of their comfort zone and take (safe!) leaps into new territory. In this way, camp can bring out interests you didn't even know you had. Volunteers leave with fresh perspectives, not only about others, but also about who they are and what they can do.
At SeriousFun camps, you are not on the sidelines but in the trenches, right alongside the team of staff. Perspective, empathy, and self-confidence are yours to discover in new and deeper ways, even for the most experienced volunteers.
Dottie Greenwood, a returning volunteer, says it best: "It's almost like an epiphany moment—you realize that everything we aim to achieve for campers is what volunteers achieve in themselves as well." And that, as we know, is some powerful stuff.
With 2019 staff and volunteer applications now open at SeriousFun camps, you can join the fun today! We've got your FAQs answered here.
---
*The Yale Child Study Center conducted a multi-year, residential camp study throughout 2014-2015, entitled "More Than Just SeriousFun: The Impact of Camp on Resilience For Campers with Serious Illnesses". For the full report, visit www.seriousfunnetwork.org/about/impact.
To learn more about volunteer opportunities at SeriousFun camps, visit our Volunteer Openings page or contact us at info@seriousfunnetwork.org.