Jacqueline Longo
Senior Program Manager, Capacity Building
S'mores aren't just for camp, so here are our favorite s'more-inspired recipes to try at home when you need a treat. Feel free to involve all the young bakers with you at home to while away an afternoon.
We've included an ingredient conversion table at the top of this article with common substitutions, to help you navigate the dietary restrictions or allergies relevant to your family. Reference it as needed, and adapt throughout.
Most importantly, we hope these s'more-inspired treats bring those cozy campfire vibes home to you.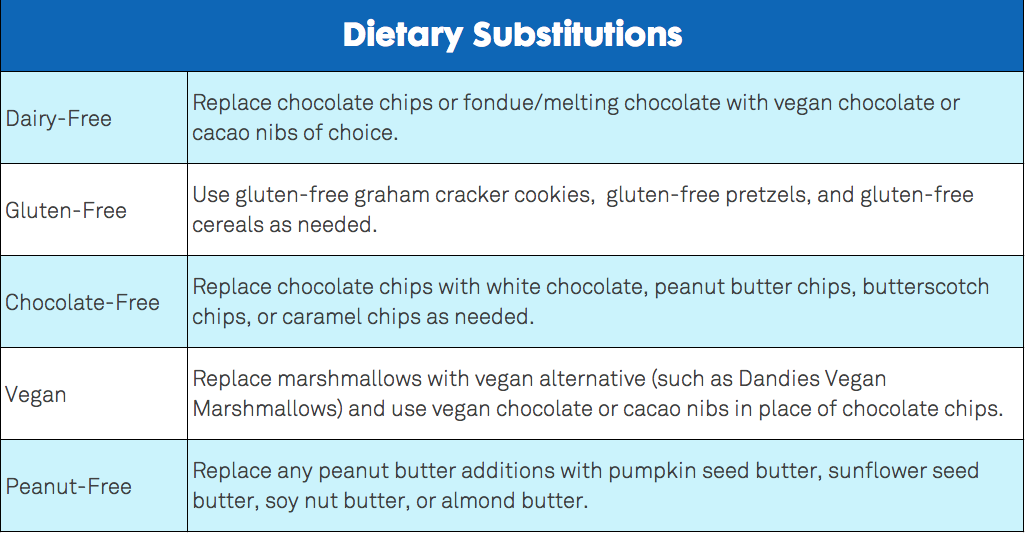 1. Simple Funfetti S'mores Dip
Surprise friends and family with this funfetti s'mores dip – only 4 ingredients required!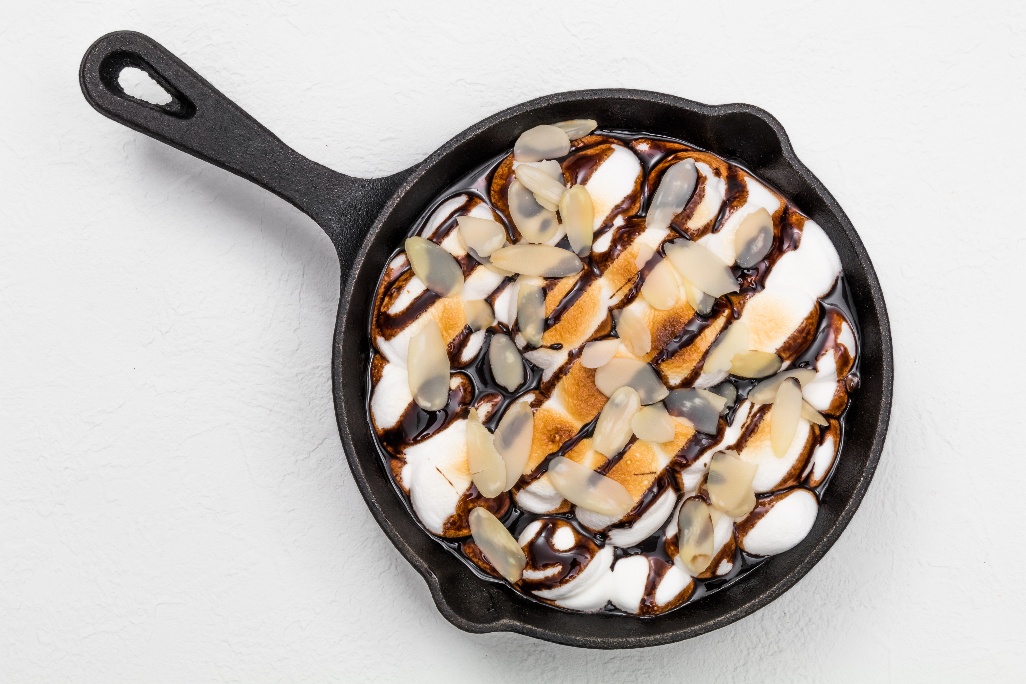 Ingredients
1 bag of milk or dark chocolate chips
1 bag of marshmallows – small to medium preferred
Rainbow sprinkles
Graham cracker cookies – as desired
Instructions
Preheat your oven to 450° degrees Fahrenheit.
Empty the bag of chocolate chips into non-stick baking dish (or grease baking dish prior to adding chocolate).
Add a layer of marshmallows on top.
Add sprinkles on top of the marshmallows.
Bake in the oven for about 10 minutes or until marshmallows are toasted.
Serve with graham crackers.
Pro Tips: You can turn this into a layered dip by alternating the chocolate and marshmallows, or add a crunch by mixing in nuts or rice cereals.
2. S'more Rice Cereal Treat
Get all the tastiness of a s'more in a delicious, bar-shaped snack.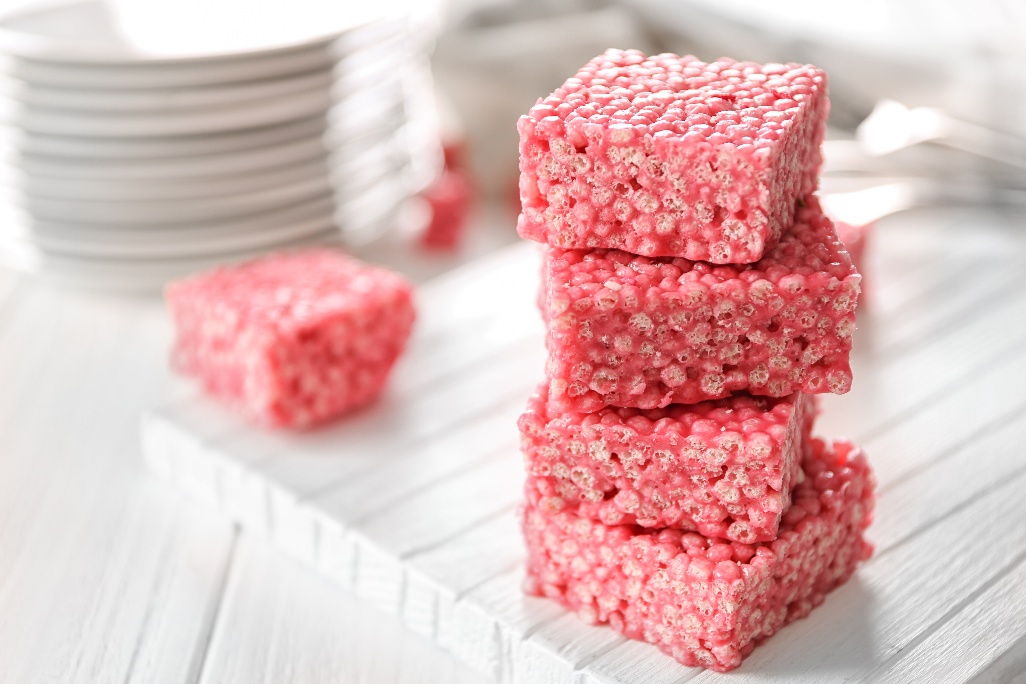 Ingredients
4 cups mini marshmallows
¼ cup butter
2 cups rice cereal
1 cup of cup chocolate chips
2 cups of a graham cracker cereal or crushed up graham crackers
Instructions
In a large bowl, mix together the rice cereal, chocolate chips, and graham cracker cereal.
Melt the butter in a pan over medium heat.
Lower the heat and add the marshmallows. Stir the marshmallows until they are completely melted.
Once the marshmallows are completely melted, pour over the cereal mixture. Stir the ingredients together.
Pour the full mixture into a lightly greased pan. Let the mixture cool.
Cut into square bars and enjoy after about 20 minutes.
Pro Tips: If you use your hands to mix the ingredients be sure to grease hands lightly in order to prevent sticking. For colorful bars, try adding rainbow sprinkles or food coloring (like the hot pink above!) to the mix.
3. Crunchy S'more Snack Mix
Add some crunch to your snack break with this quick, easy, and no-bake mix. It's perfect for bringing the joy of camp with you on-the-go.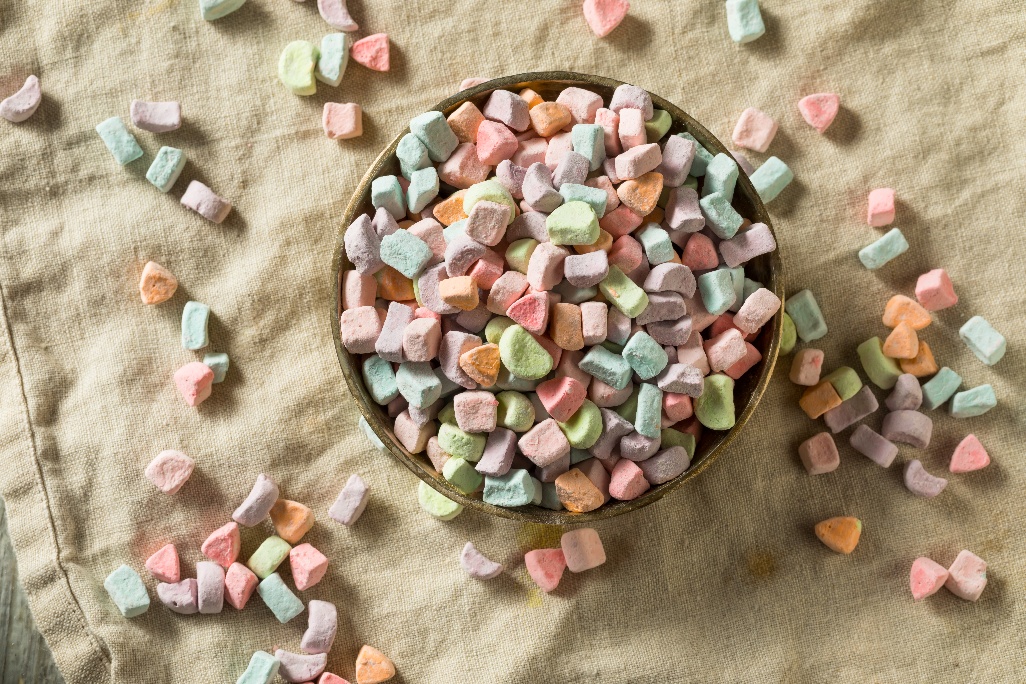 Ingredients
1 cup mini marshmallows or dehydrated mini marshmallows
1 cup graham cracker cereal or broken up graham crackers
1 cup chocolate chips or M&M's
1 cup pretzel sticks
1 cup rice or Chex cereal (optional)
Instructions
Combine all ingredients into a bowl and mix.
Store in a sealed container at room temperature.
Pro Tips: For extra flavor, add in peanut butter chips or coat the rice cereal in chocolate and powdered sugar before combining mix. For added color, use colored or cereal marshmallows. Track down and decorate a glass jar for fun storage or gifting.
4. S'mores Pop
Enjoy this small, easy-to-eat treat all year long.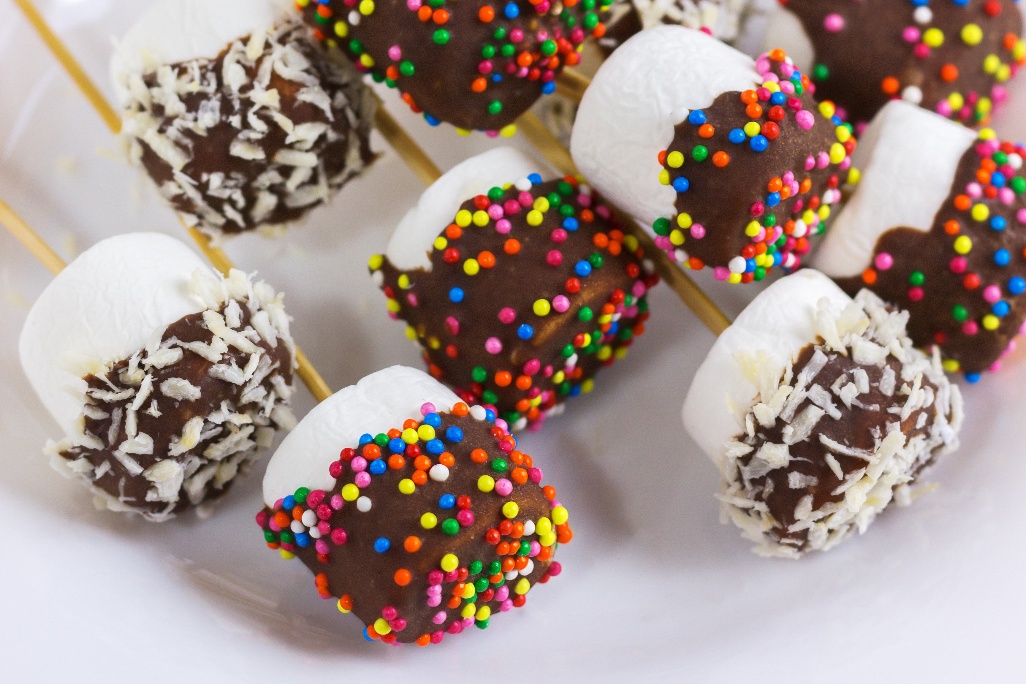 Ingredients
Chocolate chips or fondue/melting chocolate – as desired
Large marshmallows – as desired
Graham cracker crumbs or toppings of choice – as desired
Lollipop sticks – as desired
Parchment paper
Instructions
Insert the lollipop sticks into the desired number of marshmallows with one stick per marshmallow. The lollipop stick should go 3/4 of the way into the marshmallow. Set aside.
With the graham cracker crumbs nearby, melt the chocolate chips (either in microwave or on stovetop).
Once the chocolate is melted, dip each marshmallow into the chocolate, covering the top and sides.
Next, dip the chocolate-covered marshmallow into graham cracker crumbs or toppings of choice (while chocolate is still melted).
When finished, place the marshmallow pop on parchment paper to dry.
Pro Tips: Roll the chocolate-dipped marshmallows in additional toppings of choice, such as your favorite sprinkles, shredded coconut, pretzel bits, or butterscotch chips. For fun display and gifting, tie pops together with ribbon or place in decorative box.
5. Nacho Usual S'mores
Ditch the s'more sticks and celebrate any occasion with this sweet nacho treat.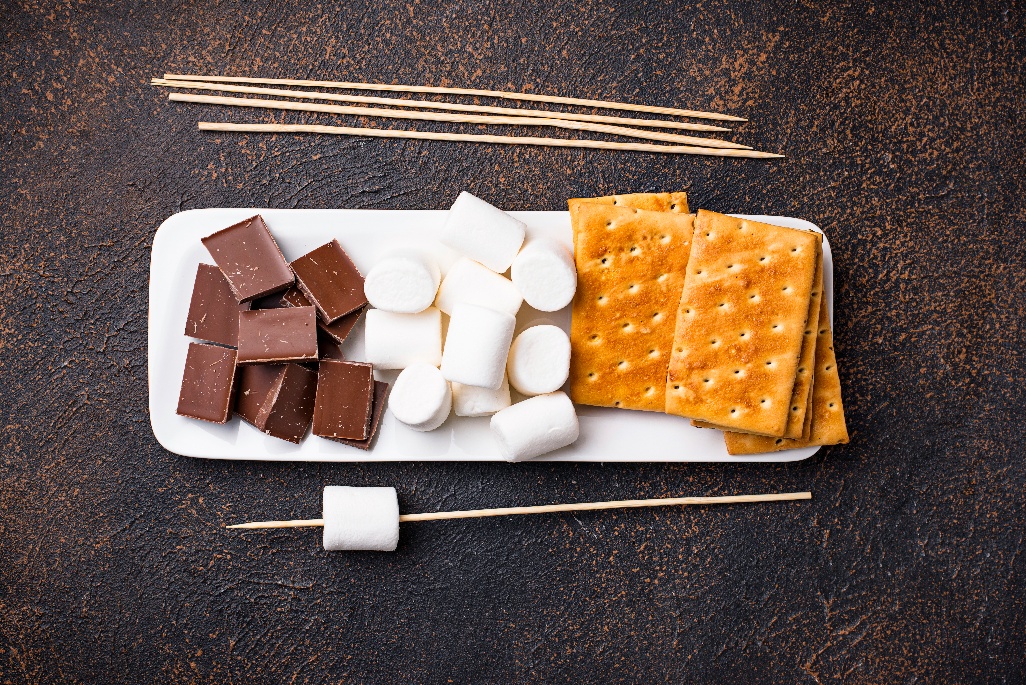 Ingredients
¾ cup chocolate chips
1 ½ cups miniature marshmallows
1 package of graham cracker cookies
Instructions
Preheat oven to 450° degrees Fahrenheit.
After breaking the graham crackers into 4 pieces, place crackers at the bottom of baking sheet or disposable pie pan. Grease baking sheet prior to placing graham crackers if pan is not non-stick.
Layer the graham crackers with the chocolate chips and marshmallows.
Bake in the oven until the marshmallows are golden.
Pro Tips: Mix in additional nacho toppings, such as fruit (fresh or died), pretzel bits, cereal, or peanut butter chips for variety.
---
As the health and safety of our campers, families, volunteers, and staff is always our top priority, we're closely monitoring COVID-19 here at SeriousFun. To learn more and check on the status of upcoming or future camp and program sessions, please click here.
To learn more about SeriousFun Children's Network, visit www.seriousfunnetwork.org or contact us at info@seriousfunnetwork.org.