Jacqueline Longo
Senior Program Manager, Capacity Building
Have you found your favorite doughnut recipe but are unsure of what you want to put on top? Or, maybe you've got a local doughnut shop you love — or mini doughnut rounds on hand — and you're ready for a doughnut decorating party! In any case, take a look at these seriously fun, camp-inspired topping combos that will put a smile on everyone's face.
If you're missing an ingredient, craving something new, or need to make some dietary substitutions, go for it! Use this list as inspiration and use your creativity to make it your own. Whether you're in the mood for something crunchy, sweet, or full of chocolate, these doughnuts will hit the spot.
The Happy Camper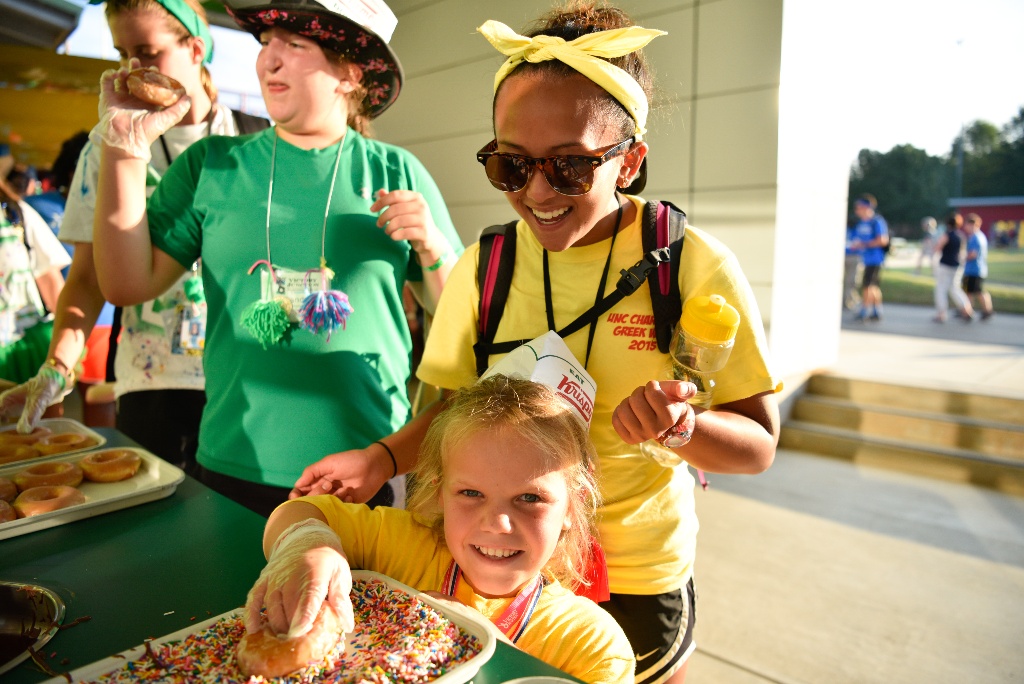 One of the best parts of camp? All the snacks, of course. What better way to celebrate camp — no matter where you're at — than with a doughnut loaded with all of your go-to treats? Here's our frosting and topping pairing of choice!
Frosting: vanilla or strawberry
Toppings: rainbow sprinkles, marshmallows, potato chips (crushed), and chocolate-covered pretzels
S'more Fun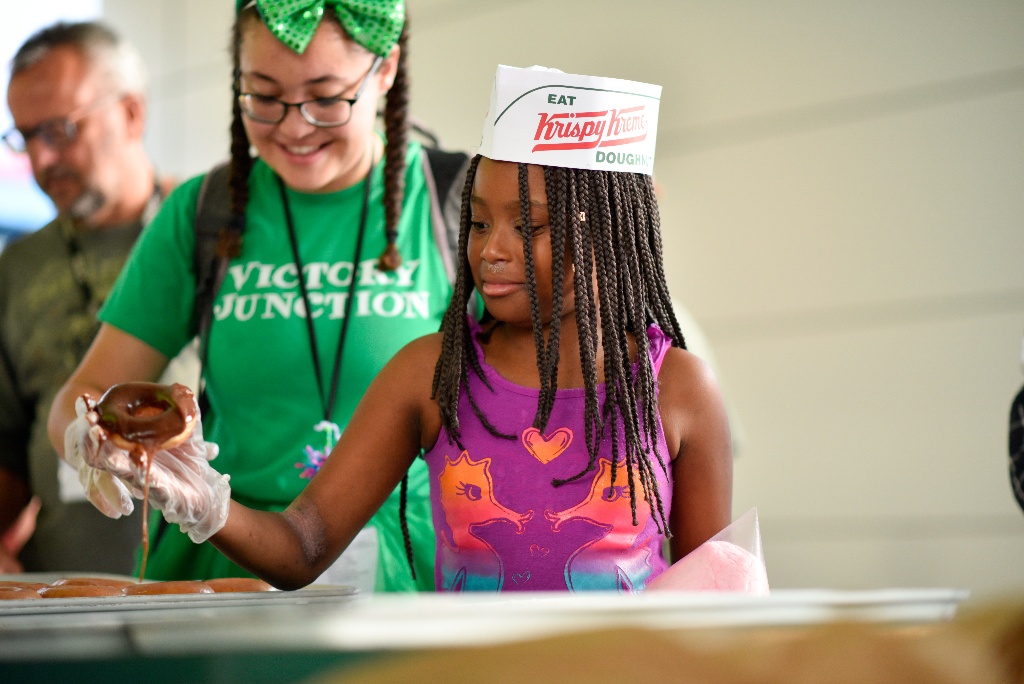 What is camp without a s'more? Enjoy our favorite camp snack as a doughnut.
Frosting: chocolate or vanilla
Toppings: graham cracker crumbs, mini marshmallows, and chocolate chips
Worms & Dirt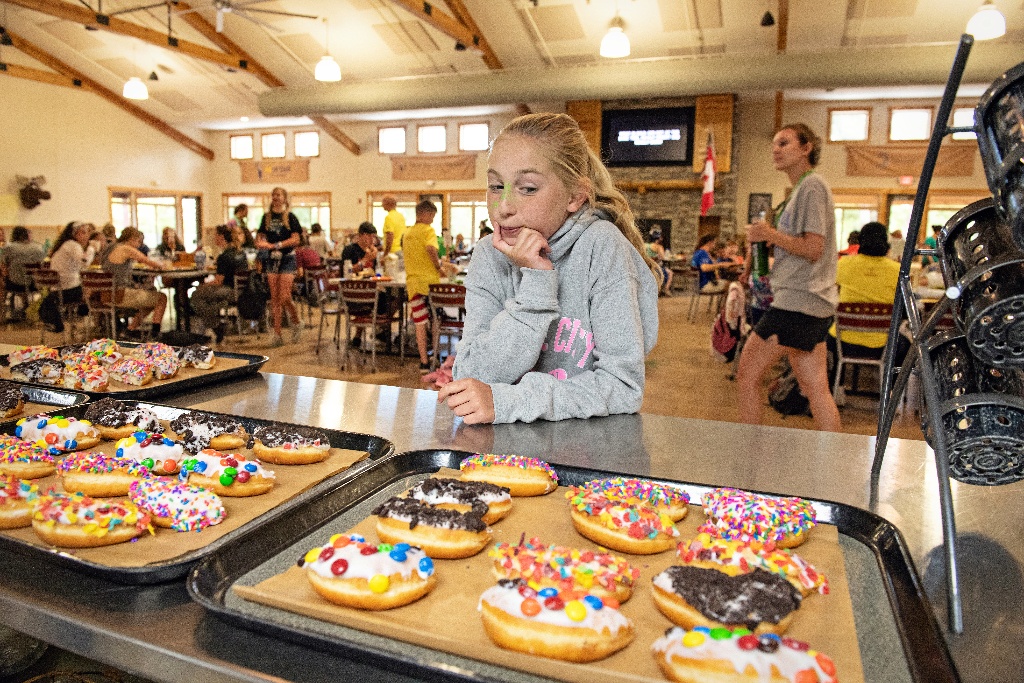 There are few things better than time spent outside on a beautiful summer day... and summer-themed desserts. This doughnut creation is inspired by just that. Enjoy the remix of a childhood classic!
Frosting: chocolate or vanilla
Toppings: chocolate cookie crumbs and gummy worms
Breakfast for Dinner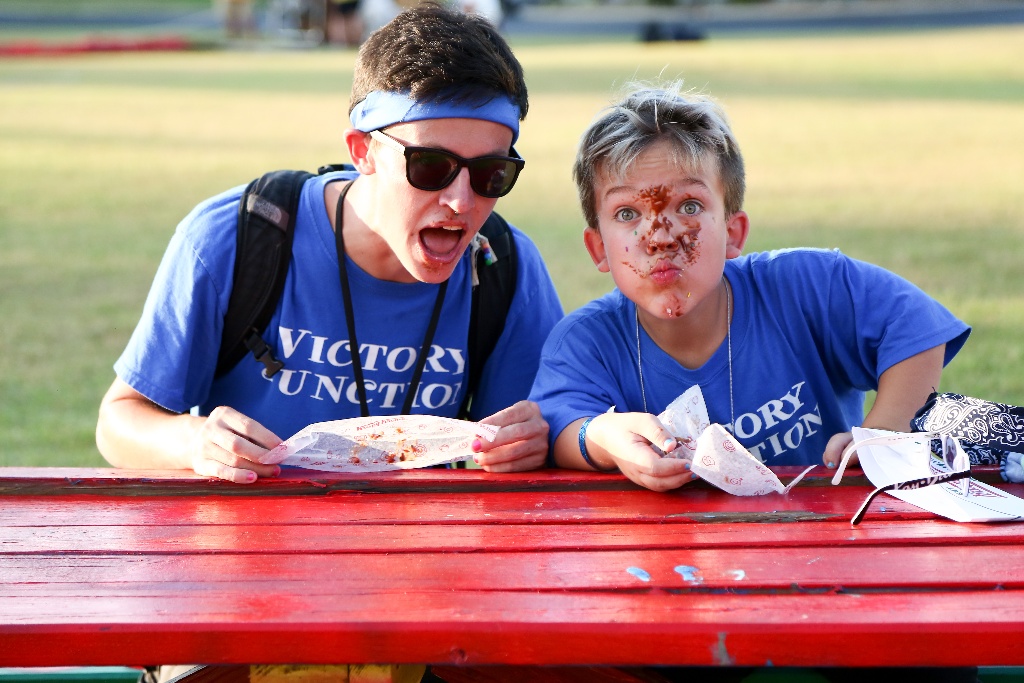 Breakfast for dinner is a crowd favorite. Bring together the sweet and savory of these two favorite mealtimes with the frosting and topping pairing below.
Frosting: vanilla
Toppings: bacon bits, crispy cereal (crushed), and maple syrup drizzle
Triple Chocolate Crunch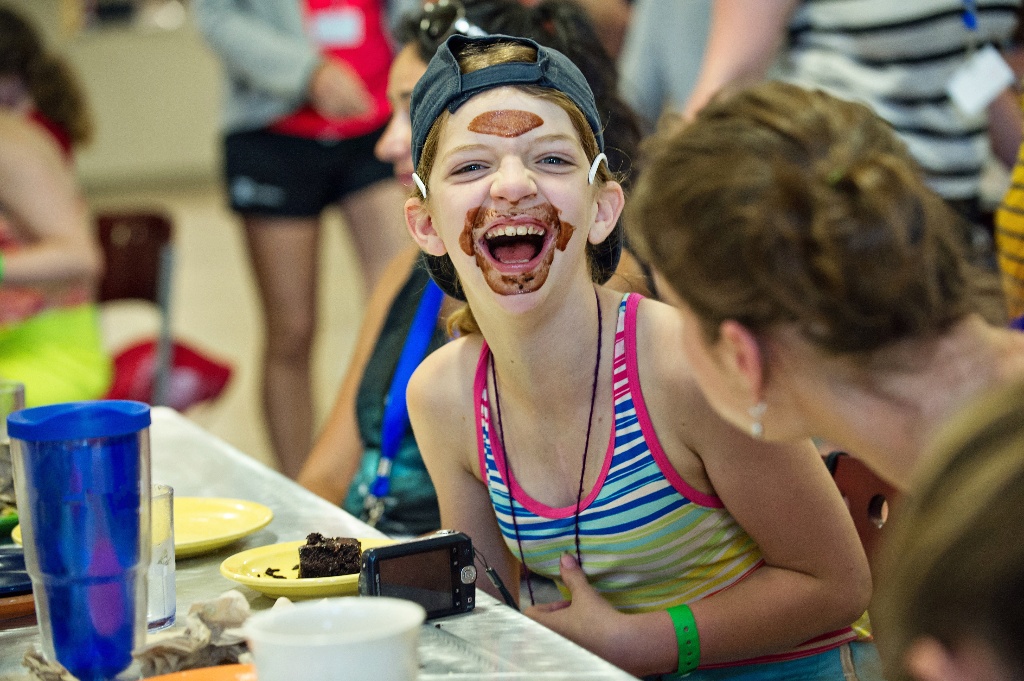 The best part of a s'more? Arguably, it's the chocolate! So we're tripling up with three chocolate toppings ideas for one sweet summer treat.
Frosting: chocolate or strawberry
Toppings: chocolate sprinkles, chocolate covered pretzels (crushed), and hot chocolate syrup
---
Jacqueline loves nothing more than thinking outside the box and team spirit — cue never-seen-before icebreakers! By developing virtual and in-person learning opportunities for staff across the Network, she fosters collaboration near and far.
For more information about SeriousFun Children's Network, visit www.seriousfunnetwork.org or contact us at info@seriousfunnetwork.org.