While SeriousFun camps and programs have had to suspend much of their residential programming, that hasn't stopped camp staff from developing meaningful, innovative, and virtual ways to connect with kids and families during this time. And it hasn't slowed down camp medical teams either…
We've always known our camp family is caring, brilliant, dedicated, and kind. But they say a crisis is when you know best. Meet just a few of the many incredible, medical professionals on the frontlines who are using their skills and compassion to help others heal physically and emotionally from COVID-19. We're proud to know them.
In California…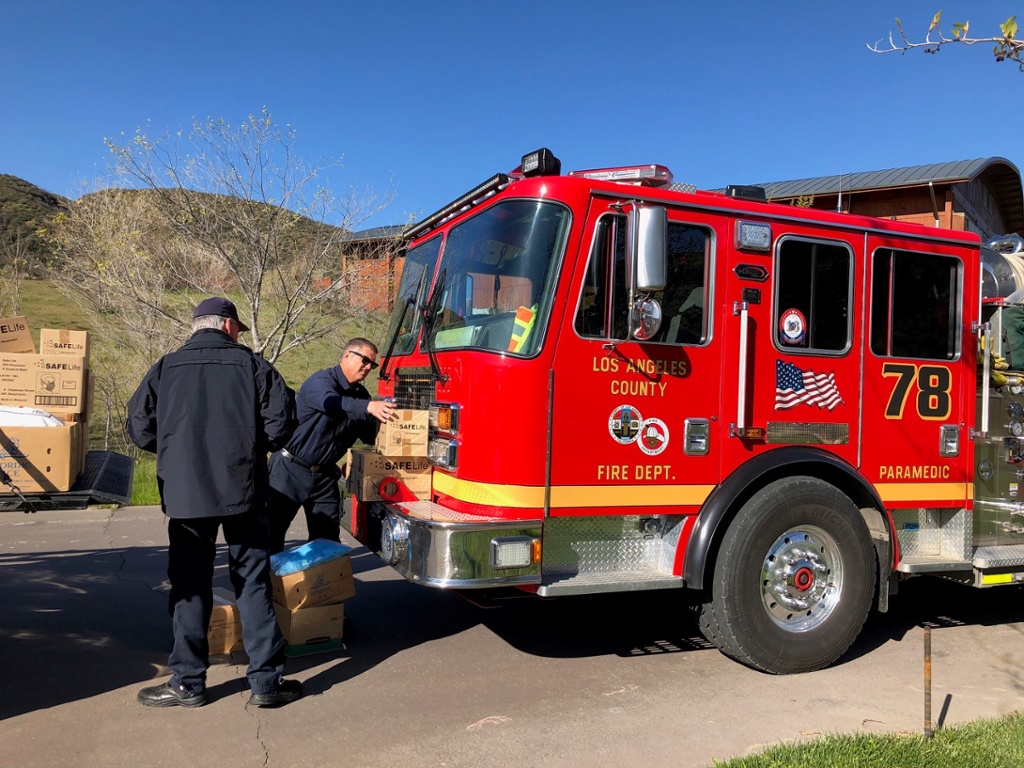 The medical team at The Painted Turtle, the SeriousFun camp in California, decided they could put their unused camp medical supplies and personal protective equipment (PPE) to good use, donating all of their PPE equipment to Fire Station 57, and Lancaster and Los Angeles area first responders.
Meanwhile The Painted Turtle's medical practitioners, Autumn Stoflet, Kyle Downs, and Michelle Melendez, are standing by! They're ready to jump into the frontlines of several local hospitals as needed.
In Arizona…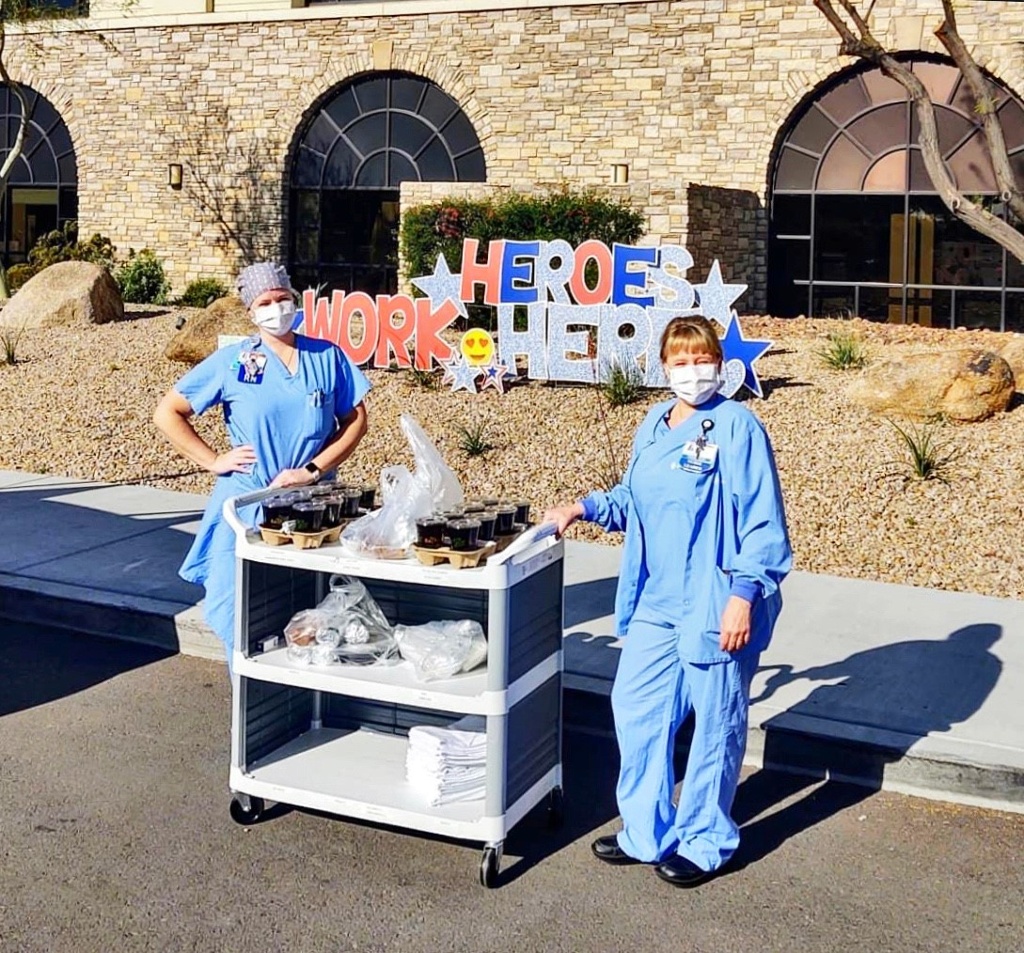 Katie Hannigan is the Nursing Director at Roundup River Ranch, the SeriousFun camp in Colorado. But right now, you won't find Katie in Colorado. She's currently working on the frontlines in an Emergency Department in Arizona. Pictured above, she's been taking on extra weekend and afternoon shifts to help out!
In Connecticut…
Staff at The Hole in the Wall Gang Camp, the SeriousFun camp in Connecticut, have donated camp's PPE to local hospitals in Connecticut and Massachusetts.
Meanwhile, Hole in the Wall's staff nurse, Christine Longyear, continues supporting her team at Connecticut Children's Hospital in the Hematology/Oncology unit.
In Massachusetts…
Nearby, Hole in the Wall staff member Jennifer Grande is working clinically as an APRN for several long-term care facilities that have been impacted by COVID-19. And in Worcester, Hole in the Wall staff nurse, Emily Ring, continues her work at St. Vincent's Hospital. Her unit has been deemed a COVID-19 only unit, to support those who need it.
In Vermont…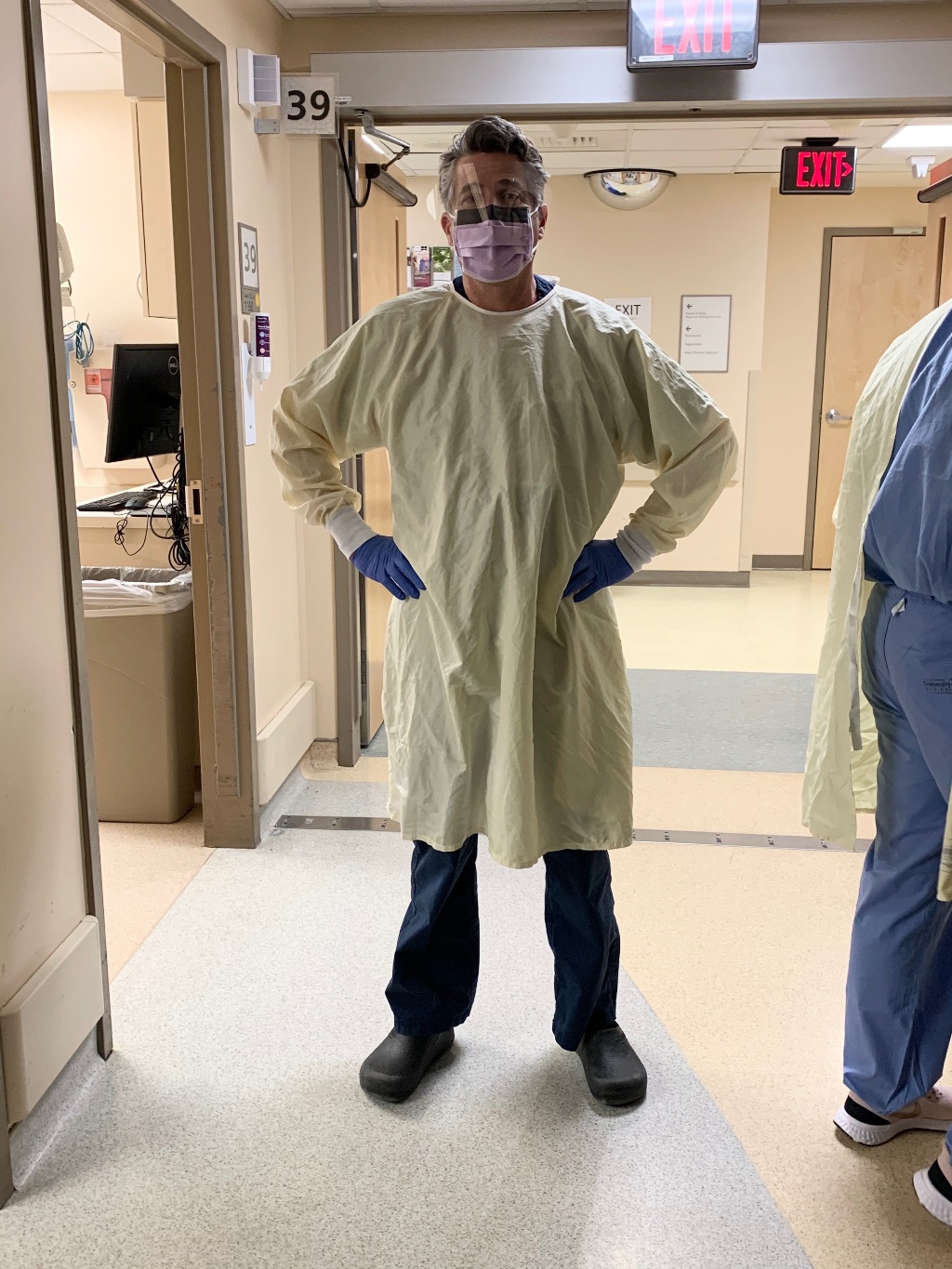 Since you won't find Dr. David Nelson, Hole in the Wall's Medical Director, at camp this season, you'll find him active at the University of Vermont's Emergency Department (pictured above). As a member of the triage team, he makes critical medical assessments of patients as they arrive. Dr. David Nelson is also collaborating with the Vermont Department of Health on emergency preparedness.
In Ohio…
At Flying Horse Farms, the SeriousFun camp in Ohio, medical staff like Nursing Director Christy (pictured above) and Dr. Barb Galantowitcz are working on the frontlines.
The Flying Horse Farm's team has also been working in partnership with the Public Health Department and the Federal Emergency Management Agency (FEMA). Already, they've donated camp's masks, gloves, hand sanitizer, and extra respiratory medication to local first responders. And they've made camp's oxygen concentrators available to first responders should they need them.
Flying Horse Farms has also opened its doors to first responders through FEMA, for those who may need a place to stay in isolation to keep their families safe while they serve on the frontlines.
In Hungary…
Böbe and Angi are two of the awesome nurses at Bátor Tábor, the SeriousFun camp in Hungary. They've both started working full-time in their local hospital's oncology unit, caring for children from all over the country.
Meanwhile, the Medical Director of Bátor Tábor, Orsi, is on the frontlines too. She's currently caring for children living with a variety of different medical conditions.
In New York…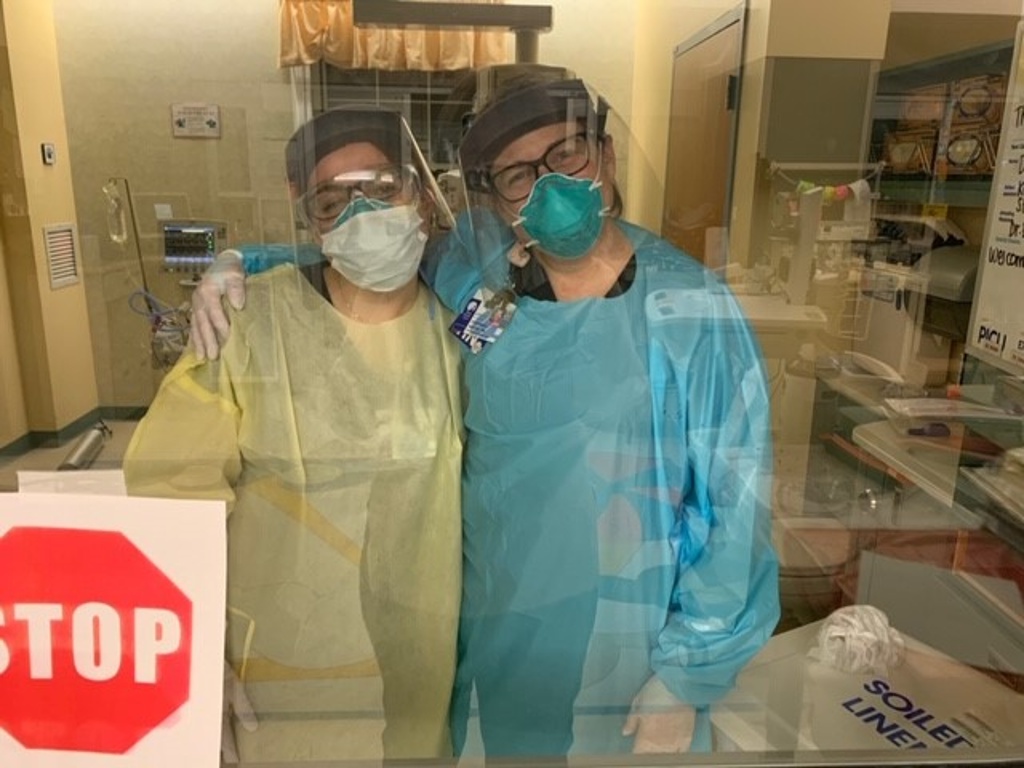 Meanwhile, Nursing Director of Double H Ranch, Stephanie Neaton (pictured above), continues to work as a STAT nurse at Albany Medical Center in the Pediatric Intensive Care Unit (PICU).
Nearby, SeriousFun's very own staff member and former Nursing Director of Double H Ranch, Emo Castle, is also working to develop protocols and facility space to serve patients with COVID-19 at Albany Medical Center, as well as helping out in local Emergency Departments.

And All Over The World...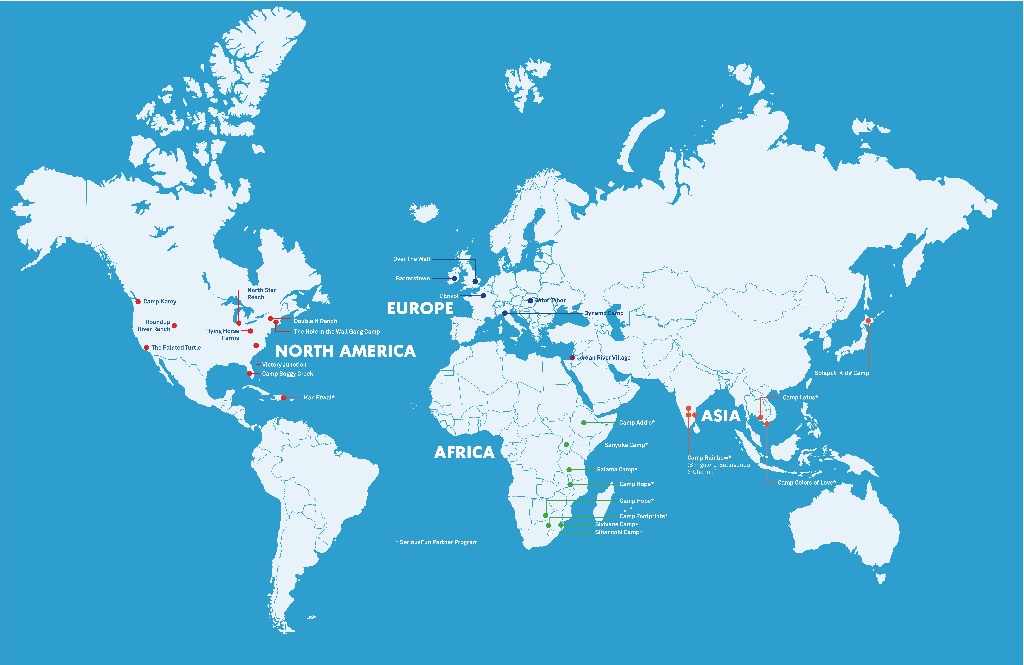 And that's not all. SeriousFun camper families, staff members, board members, friends, and supporters are lending hands and hearts in more ways than one. Stay tuned to meet more of the incredible people helping others near and far. Isn't that what life (and camp) is all about?
To camp nurses and doctors—and healthcare professionals everywhere—thank you for all you do. Know that we're in your corner, cheering you on with camp spirit, wherever that may be!
---
As the health and safety of our campers, families, volunteers, and staff is always our top priority, we're closely monitoring COVID-19 here at SeriousFun. To learn more and check on the status of upcoming or future camp and program sessions, please click here.
For more information about SeriousFun Children's Network, visit www.seriousfunnetwork.org or contact us at info@seriousfunnetwork.org.