Rebecca Egan
Senior Manager, Programs & Growth - SeriousFun Children's Network
SeriousFun Children's Network works proudly with our Partner Programs to build up communities, break down stigma, inspire confidence and create brighter futures for campers in Africa, Asia, and the Caribbean who live with HIV and other serious illnesses. This World AIDS Day, we are pleased to share the following examples of the positive health and psychosocial outcomes that the camp experience promises these children and their families.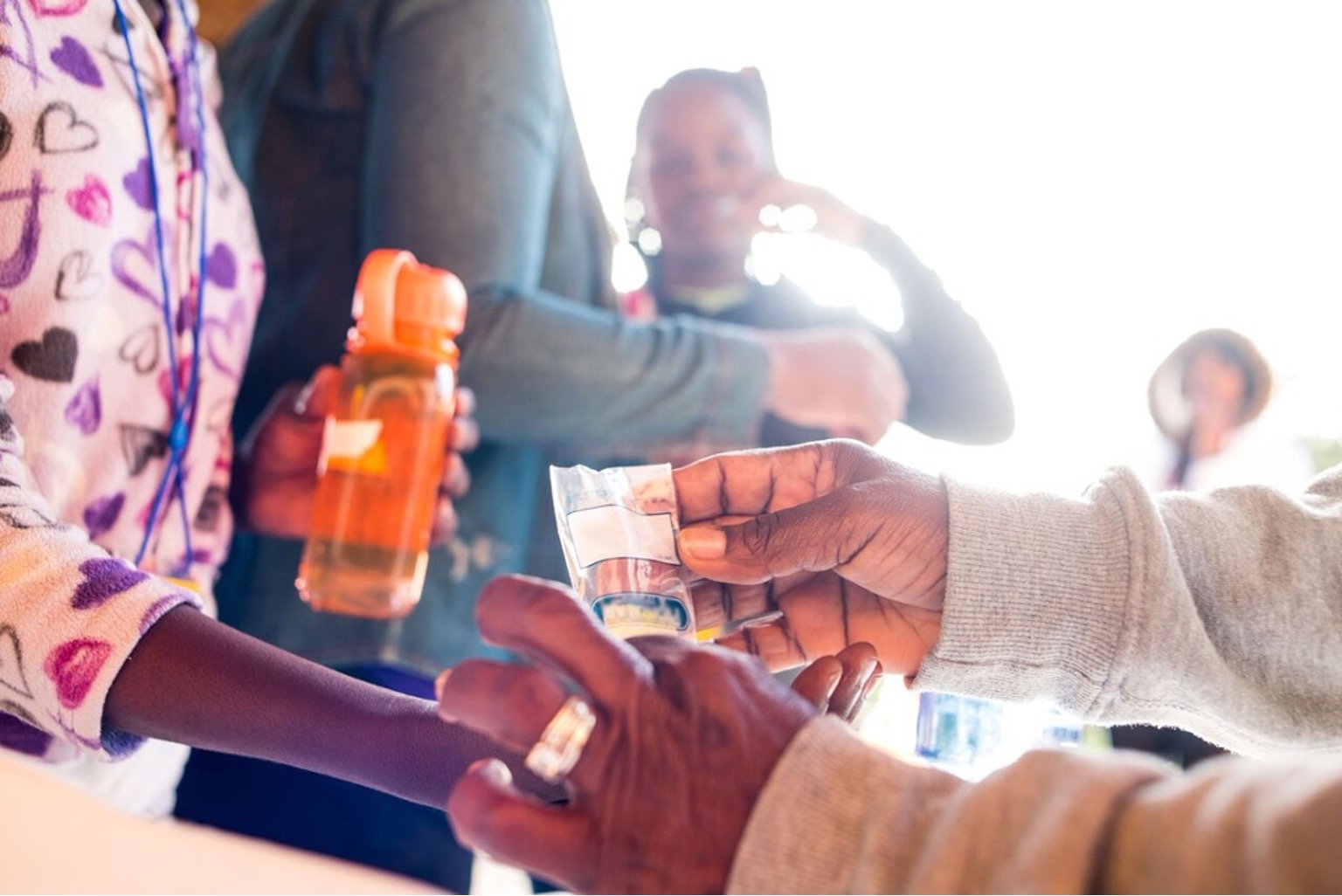 Camp Fosters Adherence to Life-Saving Medications
For kids living with HIV, adhering to a daily medication regime is necessary for survival, yet adherence remains a persistent barrier to ending the AIDS epidemic. SeriousFun Partner Programs across Africa, Asia, and the Caribbean create camp environments built on a foundation of safety, love, and respect that promotes adherence to medication.
Each day, campers take their medication together under the careful supervision of camp doctors and nurses. The experience is celebratory: Group cheers, costumes, and high fives create a positive association and a shared social experience. It's a simple, yet powerfully effective, ritual that quickly dismantles any pre-conceived shame or embarrassment that children may associate with taking medication.
Dr. Bathusi Mathuba, a former camp doctor at Camp Hope,the SeriousFun Partner Program in collaboration with Botswana-Baylor Clinical Children's Center of Excellence in Botswana, knows this well. "One parent said that their child seemed like a different person after camp because they now accepted themselves—and accepted taking medication—which prior to camp was a struggle," he says. "What we can see is that some of the kids who are facing adherence challenges put in more effort to take medication and stay healthy after an experience at camp."
---
"

The hospital takes care of the patient, while camp takes care of the whole child."



---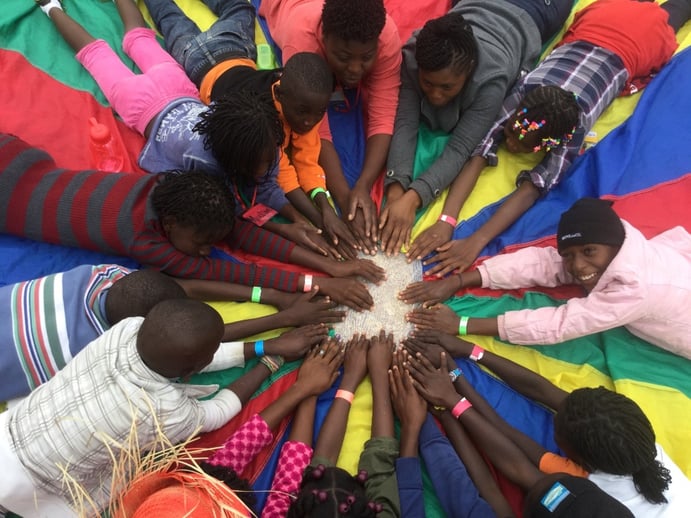 Camp Promotes Hope and Resilience
Mental health conditions are higher among people living with illnesses than they are among the general population, and stigma and discrimination can lead to feelings of shame, isolation, and a loss of hope for the future.
SeriousFun's Partner Programs are designed to break down the stigma associated with HIV through fun, experiential activities.
At Camp Addis, the Partner Program run with Worldwide Orphans Foundation in Ethiopia, the camp staff and medical team host an "HIV Talk Show" to positively engage campers in the program experience. Older campers are "interviewed" by a "talk show host" (played by a camp staff member) in front of an audience of fellow campers. The interviewee is asked to share with others what it's like to live with HIV, how they cope, and what motivates them to overcome daily struggles. These moments foster renewed hope for campers facing similar challenges.
Similarly, at Camp Rainbow, the Partner Program in India, campers participate in an "HIV Facts and Fiction" gameshow to clear up misconceptions about HIV that children are so often curious about. Facilitated by camp doctors and nurses dressed in lighthearted costumes, campers are given the opportunity to learn about HIV in an emotionally safe and fun environment.
The result? A shared experience that promotes social connectedness, improves HIV knowledge, and leads to increased resilience in campers.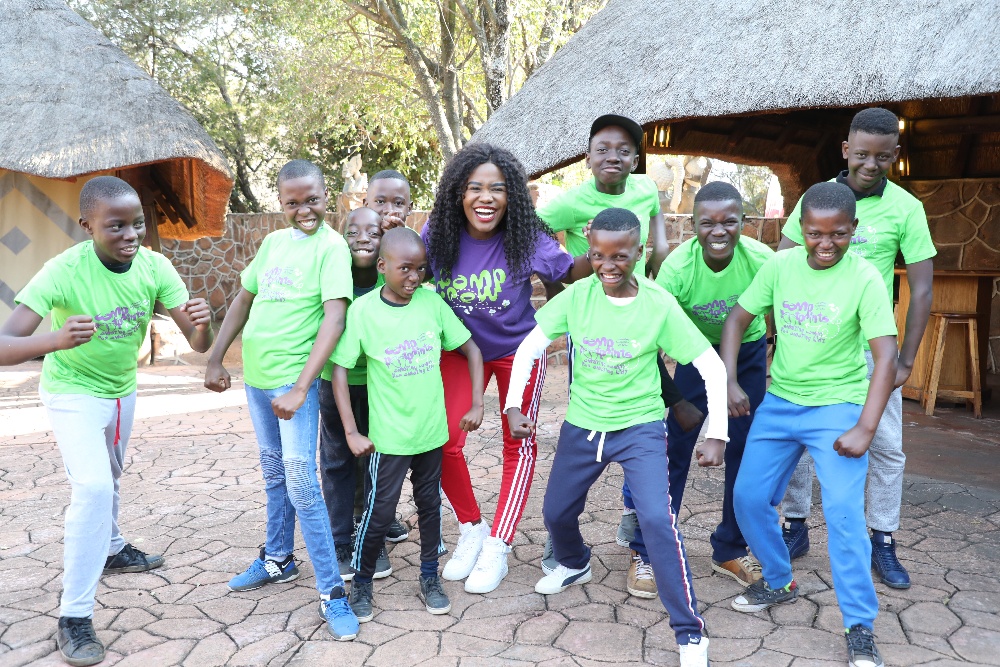 SeriousFun for Serious Impact
Improving health outcomes. Boosting self-esteem. Promoting resilience. Instilling hope for the future. These are just a few of the positive health and psychosocial outcomes that SeriousFun camps and programs strive to create for children living with medical conditions around the globe. This is the serious business behind all the fun!
---
For more information on SeriousFun Children's Network visit www.seriousfun.org or contact us at info@seriousfunnetwork.org.