Jacqueline Longo
Program Manager, Capacity Building
Days at camp are full of a special kind of magic—the kind that sparks new friendships, makes you laugh-until-you-cry, and turns the ordinary into an adventure. The hard part, of course, is leaving! Saying goodbye after an incredible week of camp can make even the happiest people a little sad. But fear not. We've got tips to beat the post-camp blues, and help your family stay connected to camp long after the session ends!
1. Follow, Follow, Follow!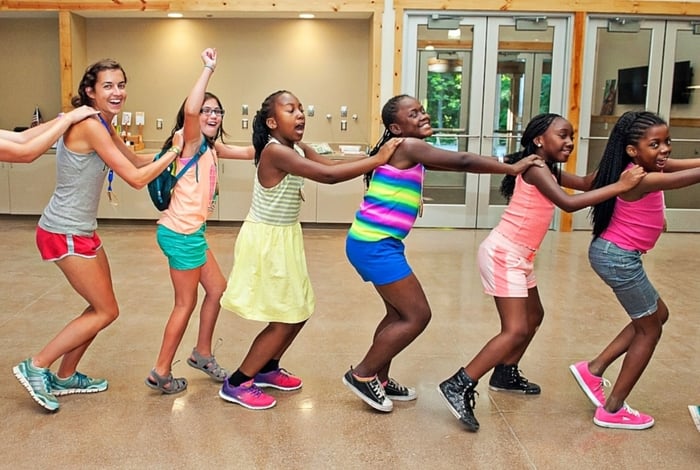 Follow what? If you guessed social media, you guessed right! While we don't encourage screen time at camp, why not stay connected online during the off-season (we're looking at you moms, dads, volunteers, and camp friends of the world!)?
Throughout SeriousFun Children's Network, we use Twitter, Instagram, Facebook, and LinkedIn to communicate with our friends and supporters during the year. Follow your "home" camp, as well as SeriousFun, to see photos from different sessions, learn about exciting events and happeneings, and stay up to date on the camper and volunteer application process. Plus, you'll find a wealth of tips, tricks, and activities to carry camp with you, no matter where you or the little ones venture next.
2. Year-Round Programming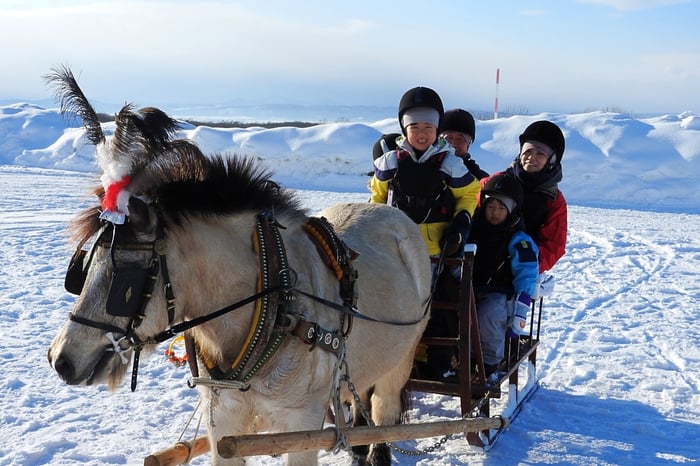 Your youngster's session might be over, but that doesn't mean camp has to be! Many SeriousFun camps offer additional programs throughout the year. We've listed a few opportunities below, but be sure to check-in with your camp staff directly to see what's available near you.
Camp Festivities
Be sure to keep your eye on social media and your inbox for information about reunions, holiday parties, camp-wide celebrations, local community events, and more to reconnect with camp friends! Check your camp's schedule of events for the latest and greatest.
Family Weekends
Think camp is only a summer thing? Think again. Many SeriousFun camps offer Fall and Spring Family Weekends, an incredible way to recharge with the whole family and meet others going through similiar experiences. Double H Ranch, the SeriousFun camp in New York, even has an Adaptive Winter Sports Program during the chilliest season of them all!
Camp on the Move
Several SeriousFun camps will bring camp directly to you! At The Hole in the Wall Gang Camp, the SeriousFun camp in Connecticut, parents can request a CampOut home visit. Get ready for 2-3 hours of fun delivered to your community—all to inspire loads of fun and seriously awesome play.
Hospital and Community Outreach
It's camp magic brought to bedsides and playrooms. For children who are unable to attend camp, or simply need a pick-me-up during the year, outreach programming is the way to go. Programs vary in length from one SeriousFun camp to the next, so review what's offered with your camp staff.
3. Letters, Phone Calls, and More!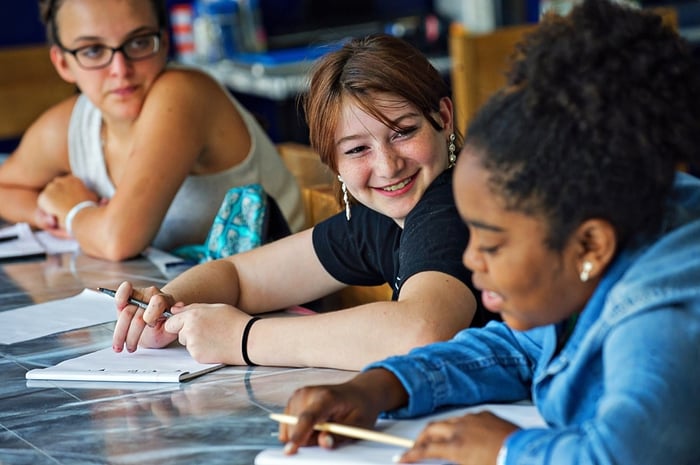 Keep in touch with friends through one form of communication or another. This is important for your camper AND for you! It sounds simple, but a little effort can really go a long way. Celebrate the community you've built by writing letters, sending birthday cards, and sharing photos with their camp friends. Better yet, do it together!
If location permits, try arranging a mini reunion or day of play. Some camps have rules related to post-camp communication, so just review any guidelines before reaching out.
4. Bring Camp Home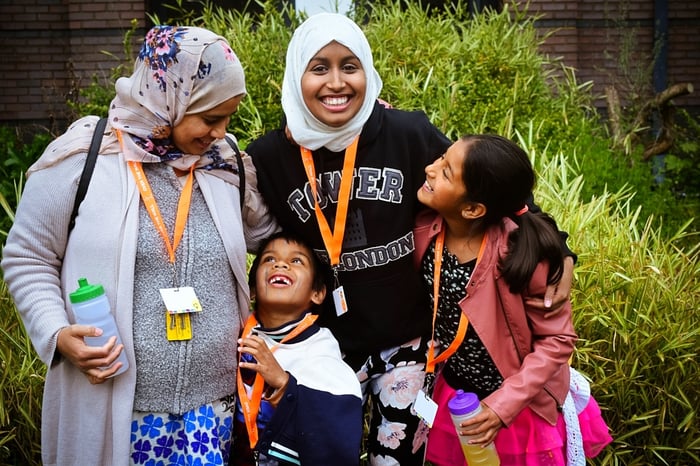 At its core, camp is a state-of-mind. We love it when you learn something there, but REALLY LOVE IT when you take it home with you! Check out SeriousFun's blog for crafts, games, and ideas on incorporating camp activities and spirit into your daily routine. If you're thinking of some dinner-time-dancing, then so are we!
5. Keep on Sharing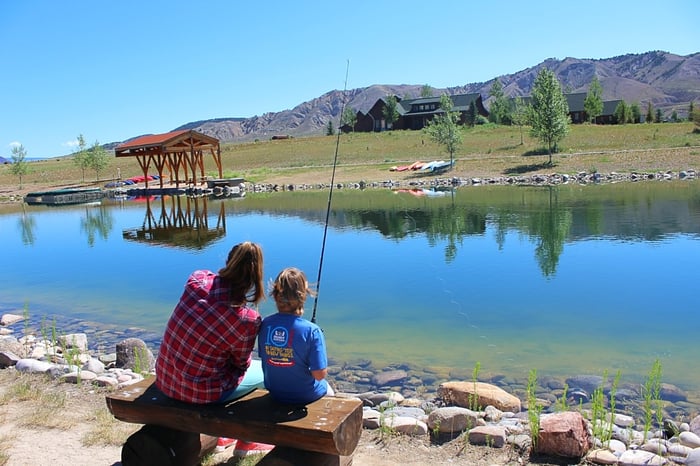 You can never talk too much about camp (at least, we think so!). When the time is right, allow your little one to reminisce, to share their favorite adventures, their new skills, and their big dreams.
Keeping camp lessons alive in conversation will help your kid practice them in real time. Try holding a nightly cabin chat! If writing in a journal is more their speed, it'll offer a great record of their time at camp too.
Let us know if you have other tips and tricks for beating the post-camp blues and staying connected to camp all year long!
---
Jacqueline loves nothing more than thinking outside the box and team spirit—cue never-seen-before icebreakers! By developing virtual and in-person learning opportunities for staff across the Network, she fosters collaboration near and far.
For more information about SeriousFun Children's Network, visit www.seriousfunnetwork.org or contact us at info@seriousfunnetwork.org.