Who are the people who make camp happen and bring all the magic to life? More than 400,000 volunteers, staff, and supporters around the globe. So, we're meeting just a few of them to say, "Thank you for all you do"!
First up, meet Nichole E. Dunn. As the President & CEO of Flying Horse Farms, the SeriousFun camp in Ohio, she recently received a Columbus Business First C-Suite Most Admired CEO Award for Nonprofit Executives. She's a lover of cozy campfires, soaking up every ray of sunrise and sunset, and French fries (well, any potato really). I sat down with Nichole virtually to get the scoop on why she chose camp.
Why SeriousFun and Flying Horse Farms? What stood out to you most during your first interactions with camp?
It was an opportunity that presented itself as a culmination of my education (Child Psychology and Early Childhood Development), 20 plus years of nonprofit experience (focused on systems change, social justice, and trauma-informed care), and a commitment to align leadership skills with a values based culture (both in operations and in mission delivery). But really, it was because I was compelled to contribute to the greater need of meeting families and children where they are and offer a little bit of joy and healing, and hopefully respite. What stood out to me when I experienced what camp does, was the ease and almost invisible—yet very intentional—sense of the medical attention and integration with camp: all the silliness, meals, activities, and antics wrapped in a giant hug of healing and collective exhale of breath.
A child should laugh, genuinely laugh, every day. I recall during my first summer at Flying Horse Farms, I embraced the role of traffic controller on arrival and departure days. As one mom was leaving after dropping off her first-time camper, who was 12 years old, she stopped her car. Put it in reverse. And said "Are you the new person? Because I have to tell you—I was nervous to drop my son off. His entire life changed, and he's become so reserved and lost so many friendships. But just now, I saw the smile I thought I had lost forever. Thank you for bringing my son's smile back." THAT is what stands out to me. The power of camp is literally witnessing the camper be their truest selves (again), and a parent having a healing heart.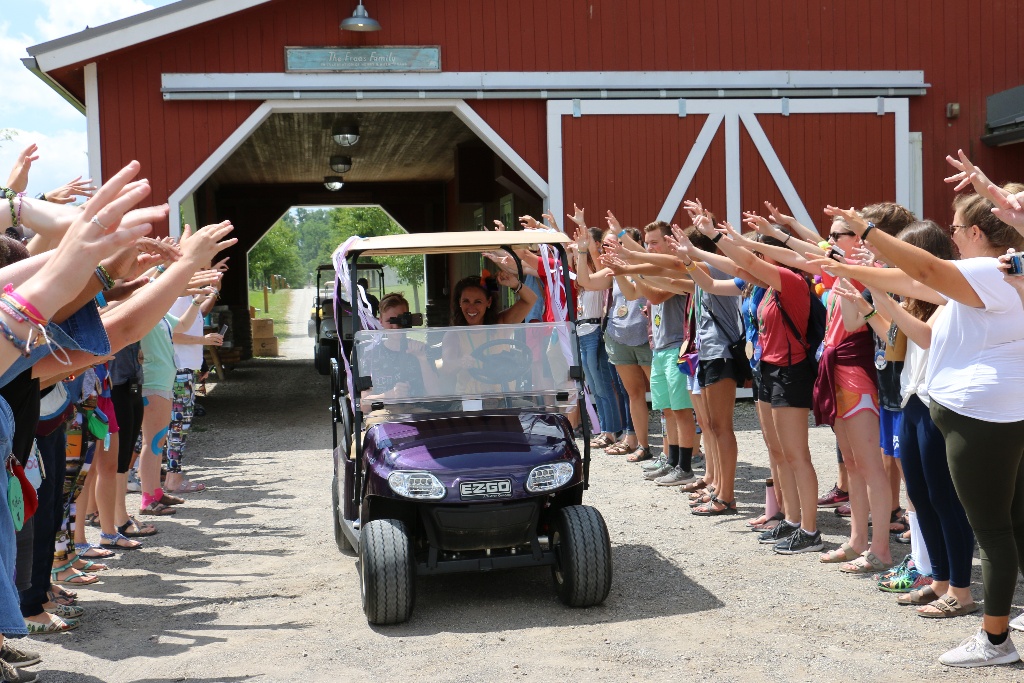 What is you role at camp?
How I spend my days seems somewhat contrary to how I may describe my role. In every interaction, conversation, and process that leads to a decision, I am dedicated to removing obstacles, making things happen, and being a compelling consensus builder. I'm tenaciously focused on building connections and relationships for the sake of having a transformational experience for anyone who has a touchpoint with Flying Horse Farms—from camper, to camper family, to volunteer, seasonal staff, donor, hospital champions, and more.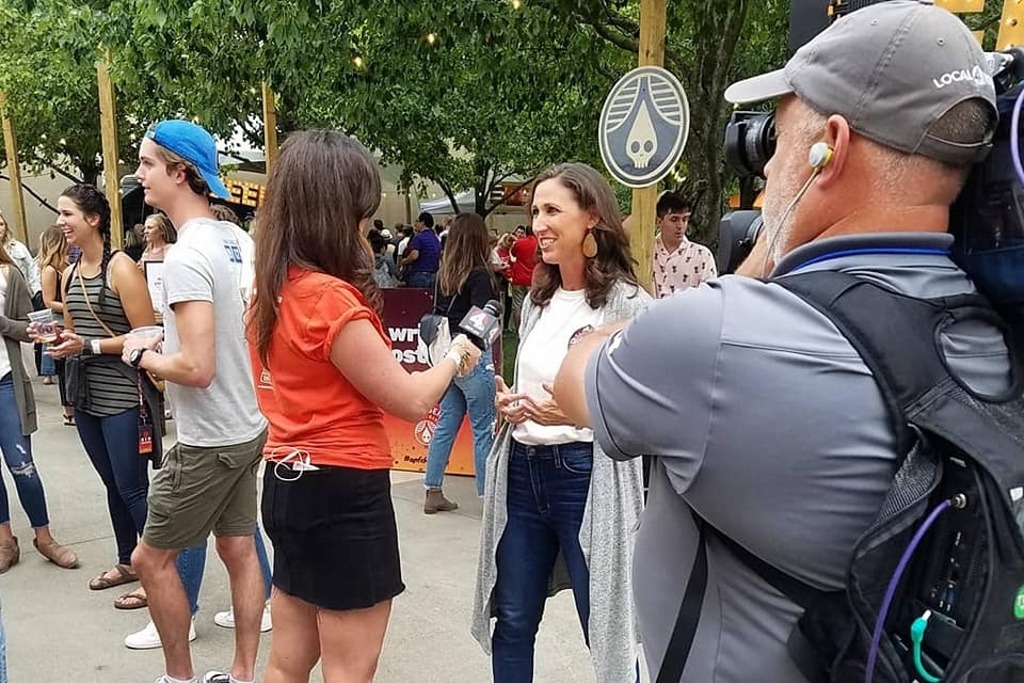 ---
"Camp is more than a place. Camp is a community that creates a sense of belonging."
---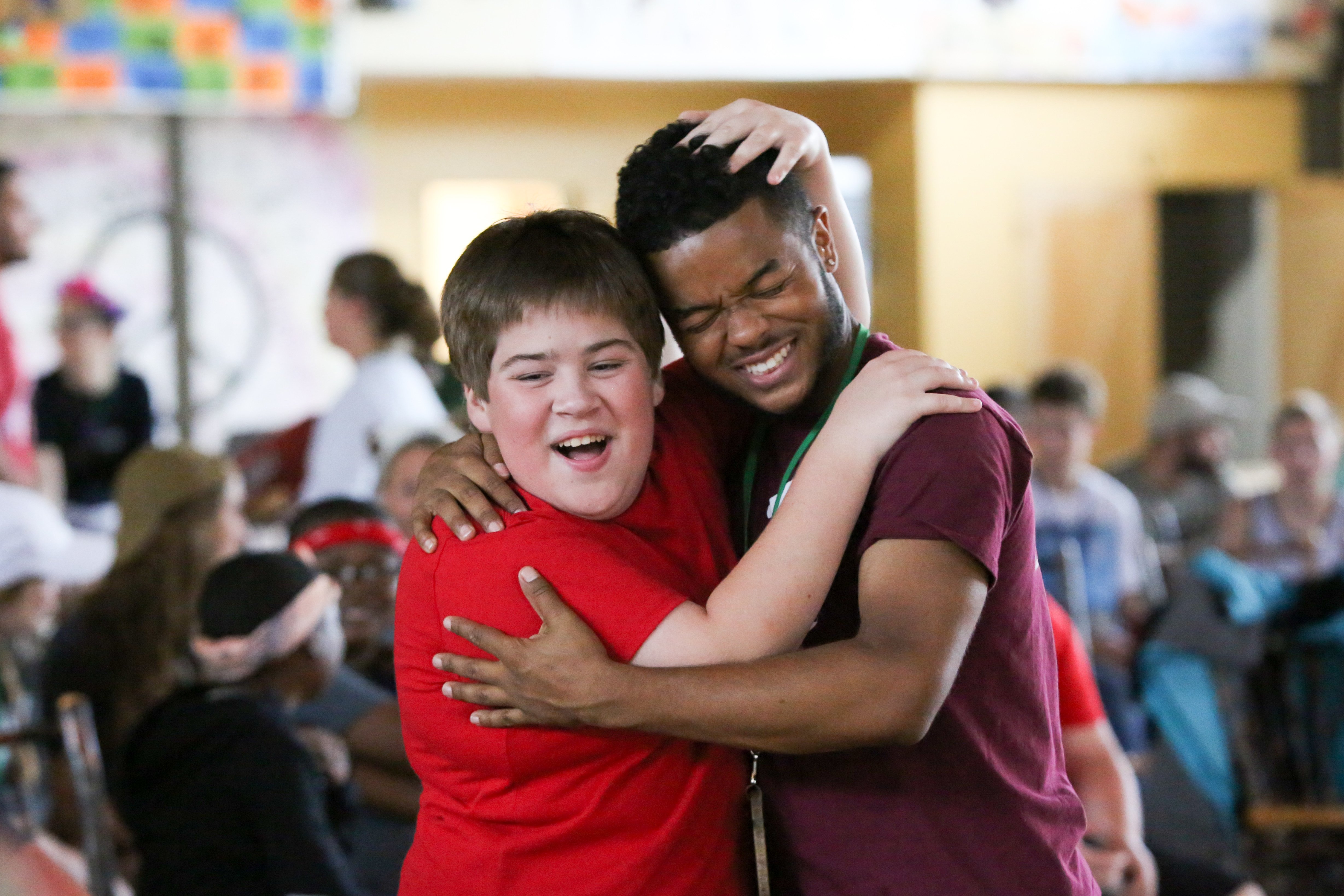 What are your favorite parts of the job?
The greatest privilege of this work is when a story is shared back about something a camper or parent said about their experience: that unexpected goose bump, welling of tears, or laugh-out-loud moment that I wish could be bottled and sold because it is the essence of camp magic.
Second to this, and unique to this year, it was incredible to see the team in action. The pivot required because of the COVID-19 pandemic created such a profound galvanizing of the team to ask, "What can we do to help?". This shared immediacy of action was inspiring. I love being inspired by those I work with. From the medical team donating all PPE, oxygenators and other medical supplies, to the program team moving into a virtual space, to the development and communications team deploying messaging and connecting with supporters daily, to the property and facilities team making camp ready to quarantine first responders and prioritizing tending to camp grounds and buildings… it has been such a privilege to witness. Almost daily, during the past six months, I was inspired by a fellow team member. I learned a long time ago; it is a privilege to do purpose-driven work and a gift to be surrounded by people who share that purpose.
What excites you about the future of camp? What is one wish you have for camp?
We have a sign at camp that is posted at the entrance and exit of our hole in the wall, and it says, "Whether you are coming or going, you are always home." It was originally intended to inspire the feelings, courage, friendships, and healing from camp to be taken home, and to feel the safety and comfort of home at camp. The COVID-19 pandemic reminded us just how much we need to live beyond "home" and vice versa: that camp is more than a place, it's a feeling.
The conversations around mental wellness concerns amidst the isolation of COVID-19 pandemic are resonant with many of the long-standing challenges our camper families face. Camp is all about disrupting the trauma that is experienced from being disconnected and part of creating a world of connection and healing. I am motivated that a common thread amongst, dare I say all, humans is a sense of belonging, a sense of connection, a sense of being part of something bigger than ourselves—and that's what camp can offer.
For many, recent stay-at-home orders have reminded us of the value of a place to feel safe and loved and, simultaneously, the value of connecting with community beyond our own walls and screens. So, as Walt E. Disney said, "It's kind of fun to do the impossible." While amidst a global pandemic, what drives my excitement right now is our dedication that 2021 will include returning to camp safely.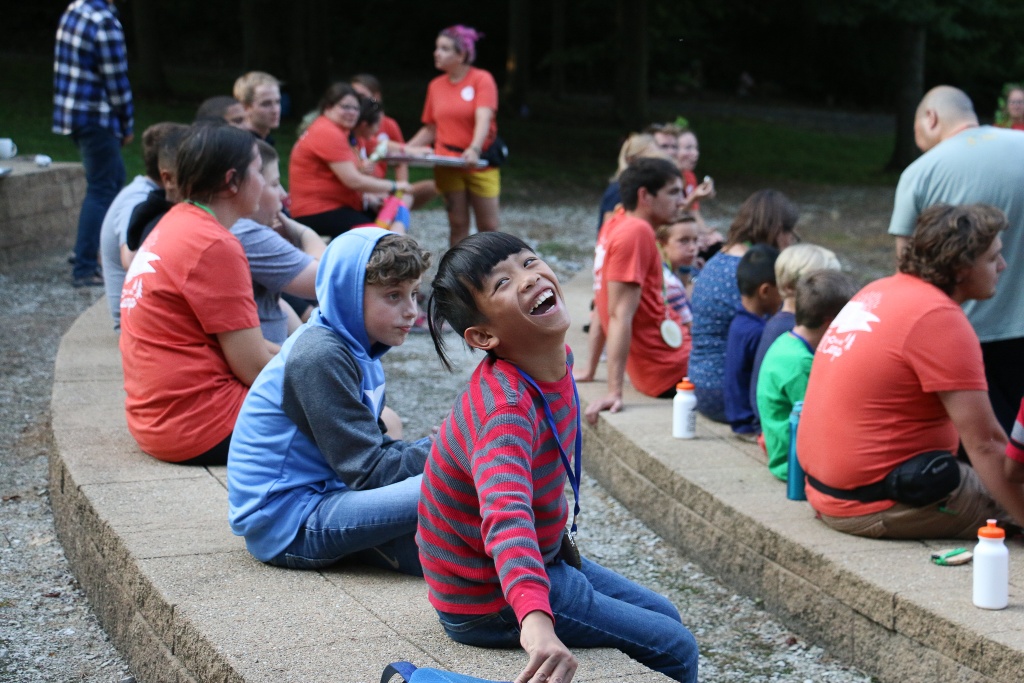 ---
"We have a sign at camp that is posted at the entrance and exit, and it says, 'Whether you are coming or going, you are always home.'"
---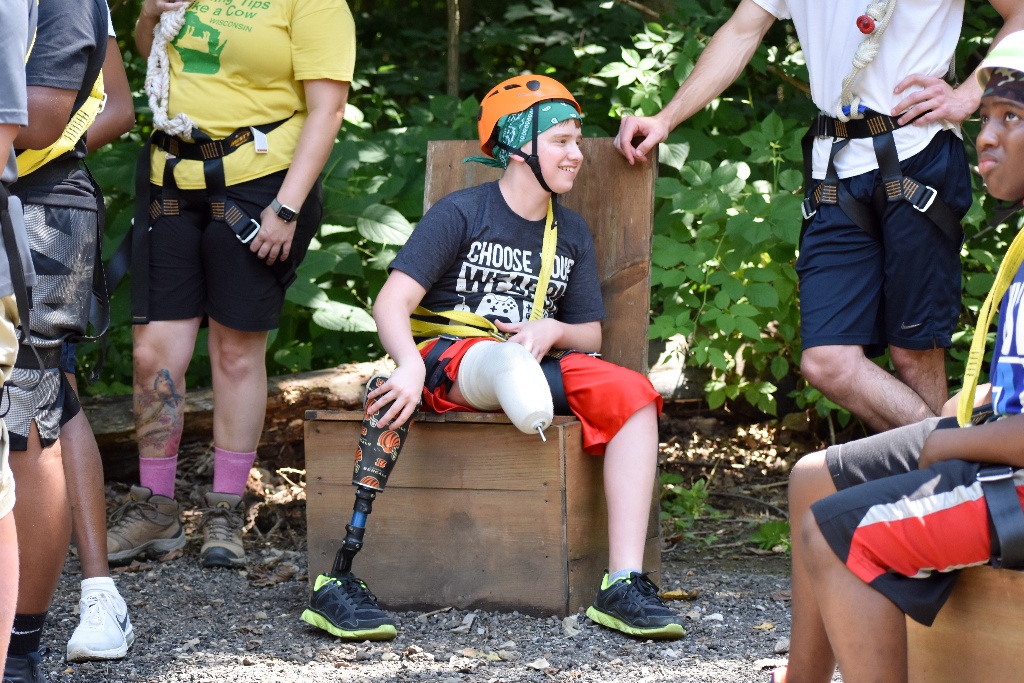 How has this work shaped your life outside of camp?
While living a life of gratitude has always been part of me, being at camp has amplified this and the privilege of my own family's day-to-day navigating of life. Specifically, I have a daily gratitude journal that I devote time to in the morning and evening. It is common for me to write that I am grateful for healthy kids, my own health, or ability to sleep with ease knowing my kids are safe. I thought I had verve and purpose aligned with the mission of Flying Horse Farms when I came here almost three years ago, but after immersing in the continuous stories of the healing that can happen from a stay at camp, I am ever more committed to finding time to be grateful.
What are some words you live by?
Life is a dance between making it happen, and letting it happen. - Arianna Huffington
Thank you, Nichole! To learn more about Flying Horse Farms, visit www.flyinghorsefarms.org.
And thank you to our global community of camper families, medical professionals, camp experts, kind-hearted volunteers, caring partners, and generous donors that we count on day in and day out. Stay tuned to meet just a few more of the incredible people we call family.
---
Samantha's favorite thing in the world is smiling kiddos. A close second is probably sloths... or chocolate. Teach her something new, the more esoteric the better, and she'll be your best friend. Her work ensures there are quality medical, safety, and program standards in place at all SeriousFun camps and programs.
As the health and safety of our campers, families, volunteers, and staff is always our top priority, we're closely monitoring COVID-19 here at SeriousFun. To learn more and check on the status of upcoming or future camp and program sessions, please click here.
For more information about SeriousFun Children's Network, visit www.seriousfun.org or contact us at info@seriousfun.org.