At Roundup River Ranch, the SeriousFun camp in Colorado, one summer camp session is especially unique. During this week, children living with serious illnesses and their siblings can attend camp together!
One such sibling pair is Ellisa (age 17) and Lucas (age 15). Ellisa has polycystic kidney disease, a condition that she shares with her father in which clusters of cysts develop within the kidneys, causing the kidneys to enlarge and lose function over time. She has attended camp twice and loved attending Roundup River Ranch with her brother Lucas. At camp, they were able to make special memories together— something that doesn't always happen at home.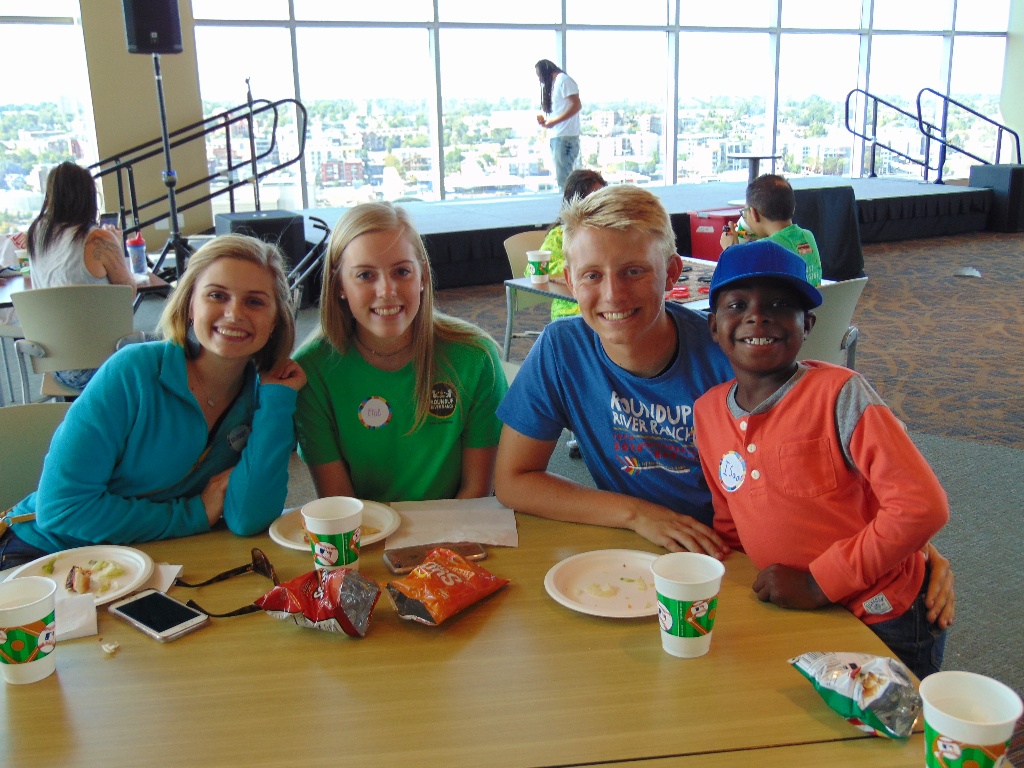 Elissa (in green) and her brother Lucas (in blue) with other sibling campers.
Ellisa liked coming to camp because of the relationships she formed with others who share similar journeys. They didn't have to talk about it—they just understood. She has learned how to open up to others and be herself, something that was difficult for her prior to camp. It's a place where she can be a "normal kid" and enjoy fun activities like archery, which she loved. It's a skill-based activity, and she has progressively increased her proficiency from session to session.
Lucas found his experience at Roundup River Ranch to be "uplifting". He met others with similar points of view and friends who understand what it's like to have a sibling with kidney disease. At camp, Lucas loved the equestrian program as horses are his favorite animal, and he enjoyed talking to the trainers. It was a time for him to enjoy fun activities and reflect in a supportive environment. Lucas thinks it was important that both he and his sister attended camp together.
---
To learn more about SeriousFun Children's Network, visit www.seriousfunnetwork.org or contact us at info@seriousfunnetwork.org.