Samantha Clark
Associate Director, Quality Assessment & Due Diligence
Each year, more than 125,000 children and their family members are served by SeriousFun's 30 camps and programs around the world. Depending on which camp program you call home, things might be said a little differently—maybe in English, or Hungarian, or Japanese, or Swati. But wherever our campers and families are today, it's that "most wonderful time of year" again—chock full of holiday magic.
Around here, the holiday season brings up happy memories of the other most wonderful time of the year—camp season! To celebrate both of our favorite times of the year, join us on a camp-inspired world tour to see how some of our campers and families are making this season spectacular!
Food (And Then, More Food)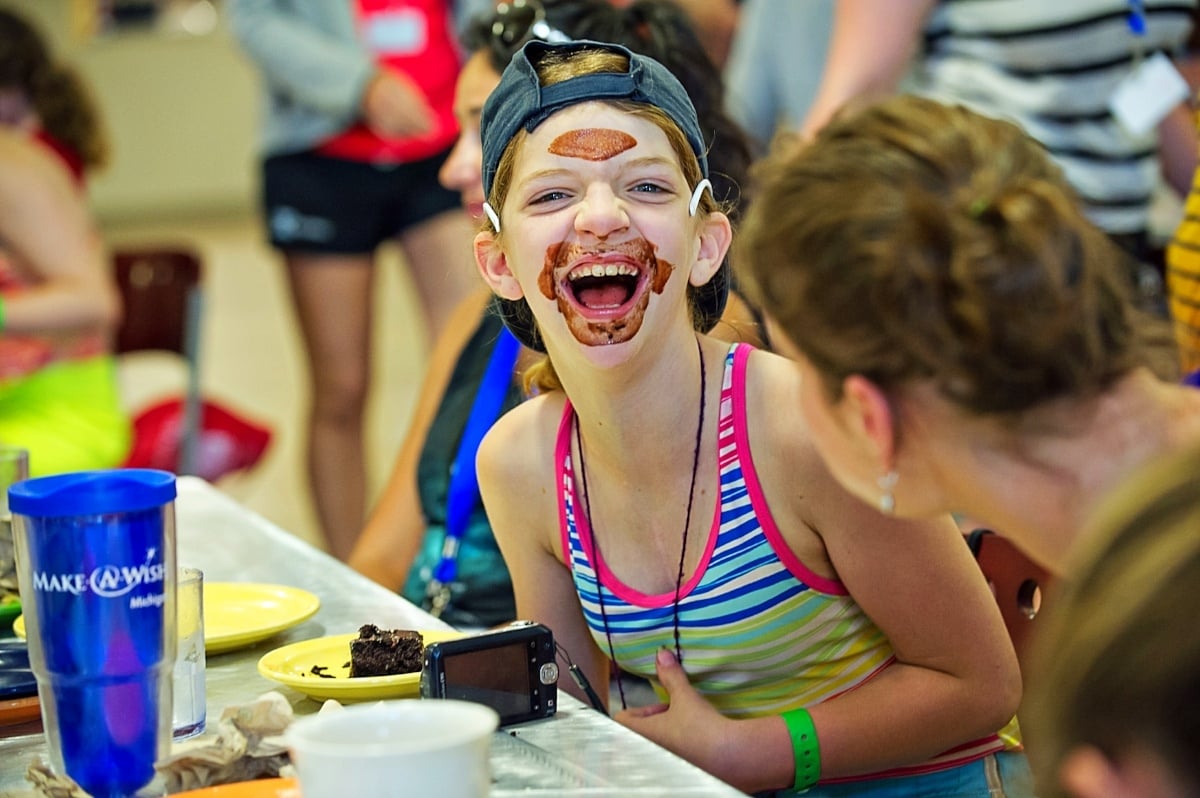 It's undeniable. Food is a big part of camp, especially on hands-free spaghetti night! (And don't forget the s'mores) Food is also the centerpiece of lots of winter celebrations in the more than 50 countries that our campers call home. In Japan, for example, many enjoy eating the traditional American favorite of fried chicken on Christmas Eve. If you're looking for something a little more "all natural," look to the Emaganwini festival in Swaziland, where families celebrate the harvesting of a green fruit called Marula with songs and dance.
Fa La La La La, La La La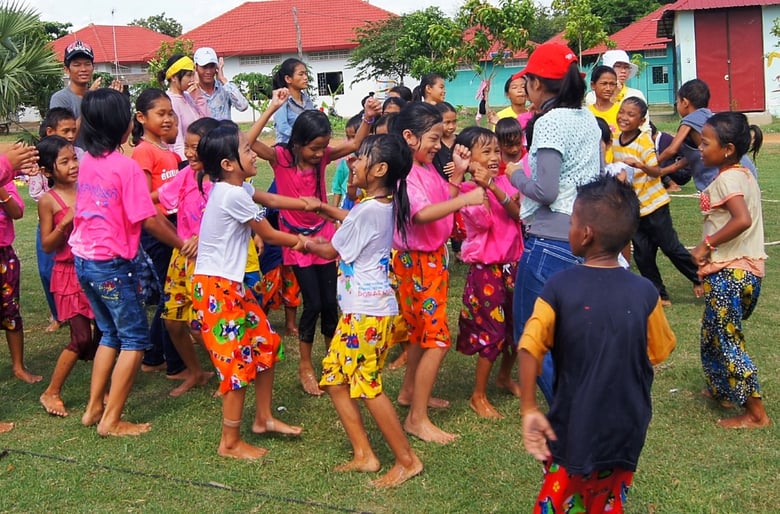 Speaking of songs, music is just as core to camp as it is to winter festivities. You can't walk ten feet at camp without hearing cheerful chants or music playing. In Vietnam, there's a festival every February to celebrate local folk songs where people from all over gather to enjoy song as part of their heritage. Meanwhile, in Uganda some use the winter season as a chance to celebrate many aspects of their artistic culture, including music in a festival called "This is Uganda".
Dress For The Occasion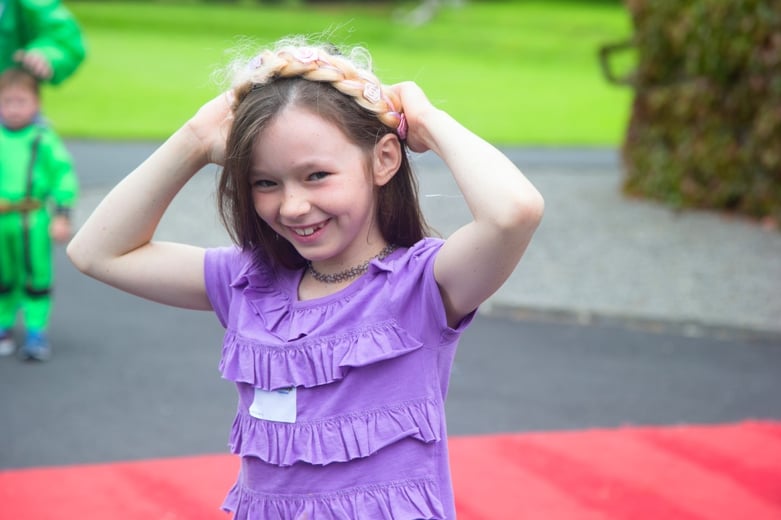 Camp is not camp without tutus, fun hats, and face paint galore. While that might invoke visions of Halloween, costume is a core element of traditions and celebrations around the globe. In England, for instance, "Straw Bear" is a centuries old tradition where people dress up in straw costumes—dancing and singing from house to house and receiving presents along the way.
Stretch Zone Here We Come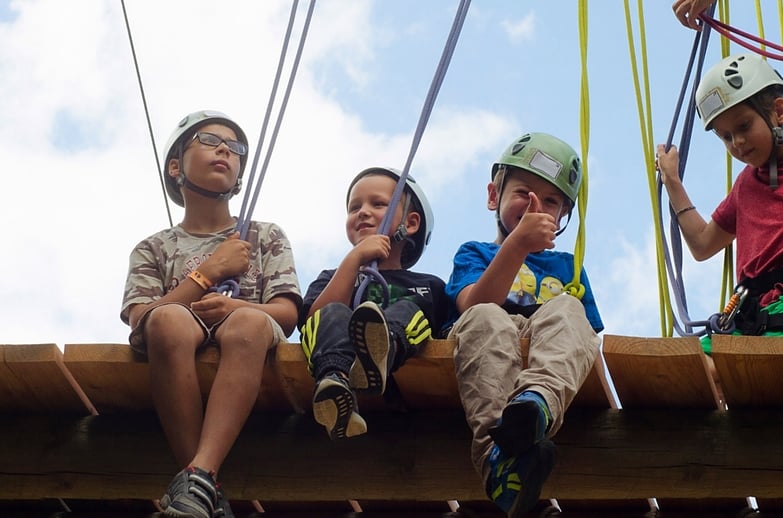 If nothing else, camp is about trying new things and exploring our "stretch-zone". It turns out there are a few holiday traditions that do just that. A newer tradition in Ireland involves people jumping into the sea on Christmas Day—a sort of "polar plunge". With the water at an average temperature of 50° F or 10° C, it's quite the leap! Then there are the acrobats of Rennes, France, who perform aerial dance and tightrope walking as part of a traditional New Year's Eve celebration. We're sending all the camp cheer we can to help these stretch zones reach their full potential!
Hearts of Gold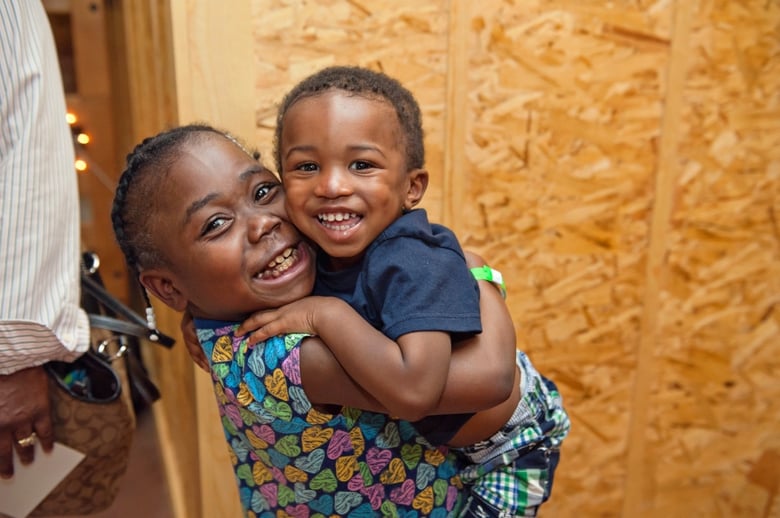 Some of our campers and their families embrace the winter season as a time to practice the values we strive to embody at camp, infusing a sense of generosity and sharing into the season. Whether encouraging kids to donate their old toys or a new gift to a local drive, or sitting down together to reflect on what you have, it's a wonderful moment to give thanks.
So, there you have it! A short trip around the world to illustrate just some of the ways SeriousFun campers and their families are celebrating this season. But that's not all. Near or far, wherever are you are, know that you can always bring the magic of camp to life when surrounded by those you love.
Wishing a magical holiday season from our camp family to yours!
---
For more information on SeriousFun Children's Network, visit www.seriousfunnetwork.org or contact us at info@seriousfunnetwork.org.