Last night, our SeriousFun campers joined The Tonight Show host Jimmy Fallon, Fleetwood Mac's Lindsey Buckingham and Christine McVie, and The Roots for a special camp-inspired performance of Fleetwood Mac's "Don't Stop" in The Tonight Show Music Room.



In 2015 Fallon collaborated with Ben & Jerry's to create "The Tonight Dough Starring Jimmy Fallon", a specialty ice cream flavor with proceeds benefiting SeriousFun. This spring, the funds donated by Jimmy Fallon from the sale of the ice cream surpassed the $1 million mark. Last night's performance marked a celebration of this impressive milestone.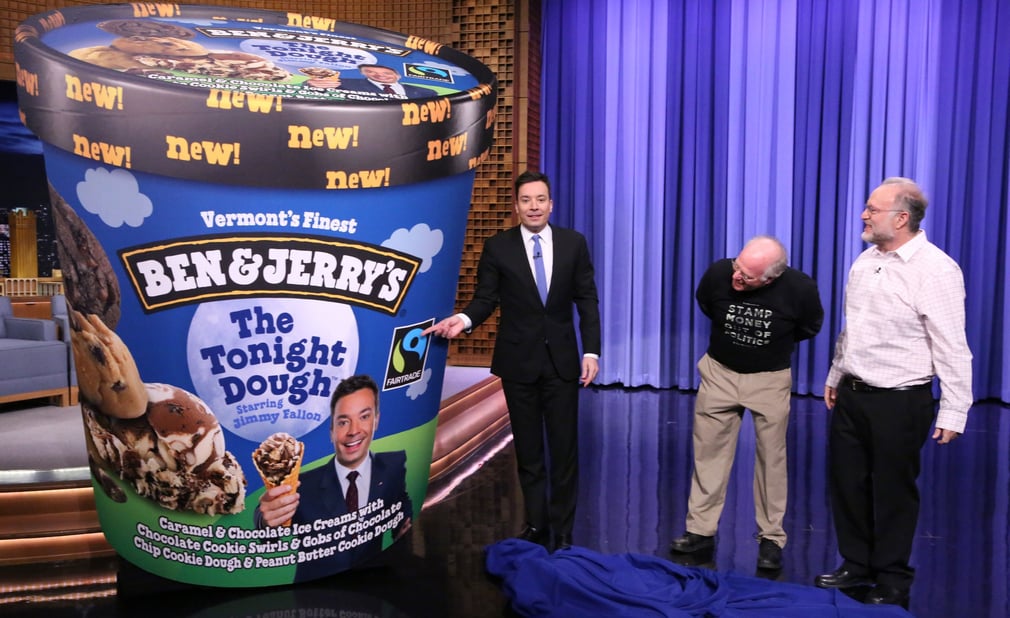 Jimmy & Ben & Jerry unveiled The Tonight Dough on a special episode of the Tonight Show. This spring, funds donated by Jimmy Fallon from the sale of the ice cream surpassed $1 million.
"We are thrilled to reach this incredible $1 million milestone from 'The Tonight Dough' sales through our relationship with Jimmy Fallon and Ben & Jerry's," said SeriousFun CEO Blake Maher. "They are both fantastic partners whose support helps ensure that we can provide transformative camp experiences to children living with many different types of serious illnesses all around the world, totally free of charge."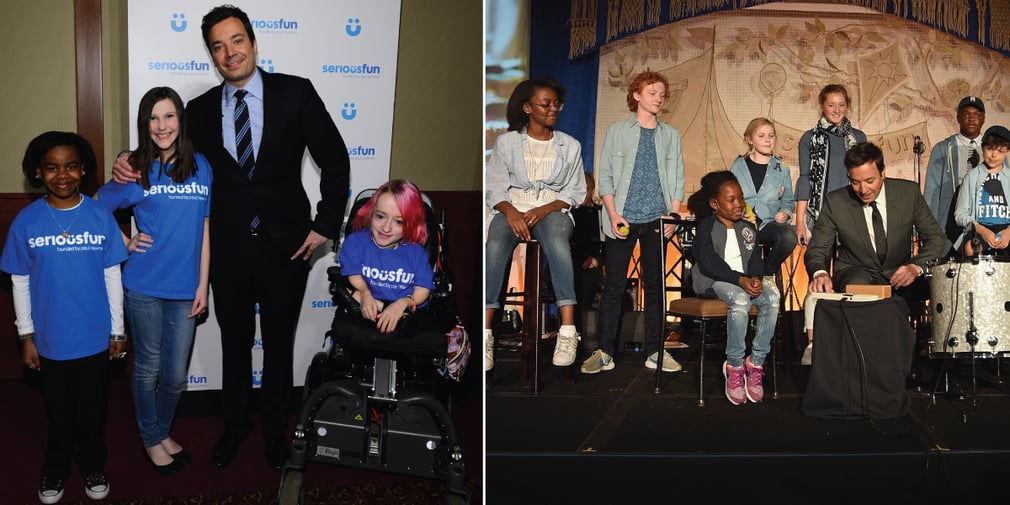 Jimmy Fallon has been a longtime supporter of SeriousFun. Here meeting SeriousFun campers at the NYC Gala in 2014 (left) and performing alongside campers in 2017 (right)
Fallon recently attended the annual SeriousFun Children's Network Gala at Pier Sixty in New York City on May 23, where he joined the campers onstage for a performance. The program also featured remarks from Former Secretary of State Hillary Clinton and a surprise appearance by President Bill Clinton, as well as actor and filmmaker Tom Hanks, actor and director Alan Alda, singer-songwriter Crystal Monee Hall, and actress and producer Julianna Margulies.