Jacqueline Longo
Senior Program Manager, Capacity Building
Virtual gatherings without structure can feel like a nightmare — full of long silences or so many voices that it's hard to get a word in edgewise, never mind hear what's being said. But enjoyable Zoom gatherings are possible! Check out these ideas for your next virtual, family-friendly gathering. In true camp fashion, we've sourced them with kids in mind.
1. Icky Silly Trivia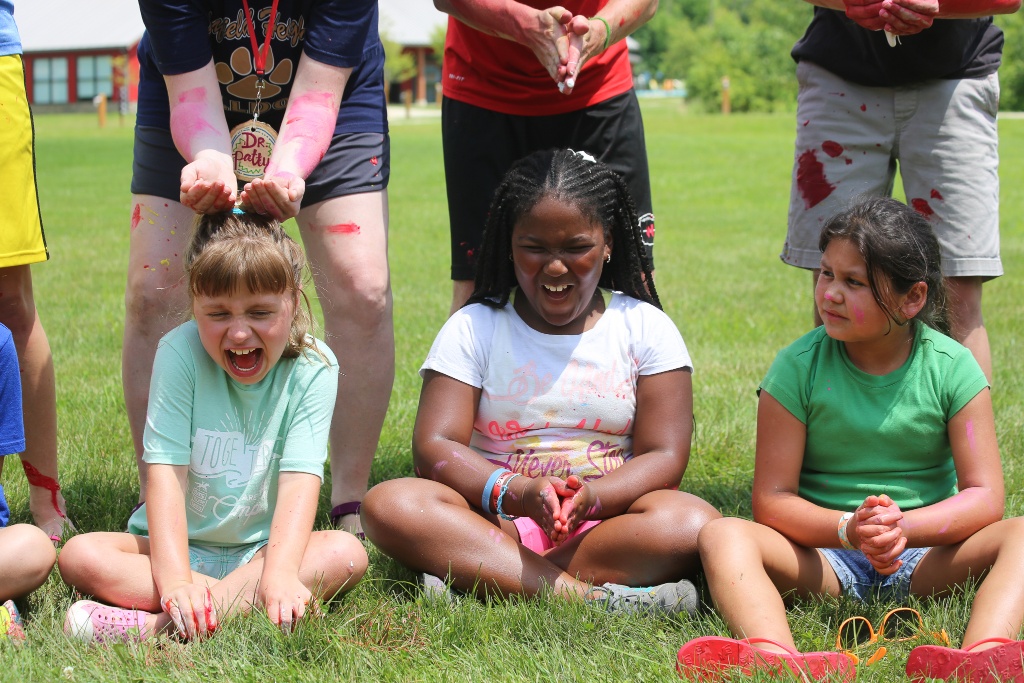 Icky Silly Trivia is a great way to connect with your family over video. It's a bit more active than your usual trivia. Beware, it can get messy.
What you will need:
One

person to be the host and creator of the questions
Icky Silly supplies such as whipped cream, shaving cream,

cooked

spaghetti, maple syrup, or anything you have in the house that would make

the right amount of safe and fun Icky Silly mess for your comfort level*

A

few

towel

s

in case it gets messy
Video platform
How to play:
The host will need to come up with five rounds of questions with at least five

trivia

questions in each round.
Each household will need to set out their Icky Silly supplies for everyone to see. Make sure each team has at least five Icky Silly items.
Each team should come up with a name – the funnier the better!
The host will begin by picking which team goes first. They will read off the question and the team will have 10 seconds to answer. If they get it right, they get a point. If they get it wrong, the

question goes to the next team, who can

steal the point. If both teams get it wrong, no one gets the point.
At the end of each round, the team with the most points from that round gets to pick which Icky Silly supplies the other team puts on their head! If there is more than

one

person on each team, the winning team also picks the

lucky

person who

will

put the Icky Silly supplies on their head. We recommend using just enough of your Icky Silly supplies to make it fun while keeping safety in mind: Please be careful to avoid eyes!
Continue

this

for the five rounds

and expect some good laughs.
Pro tip:
If you're planning a round of Icky Silly Trivia for your holiday gathering, consider theming your different round of trivia. You might incorporate questions about the secret ingredient in your aunt's blueberry pie, the origins of a longstanding family tradition, and so on.
*Please always keep food waste and safety, especially as it relates to allergic or chemical reactions, in mind when choosing Icky Silly supplies.
2. Talent Show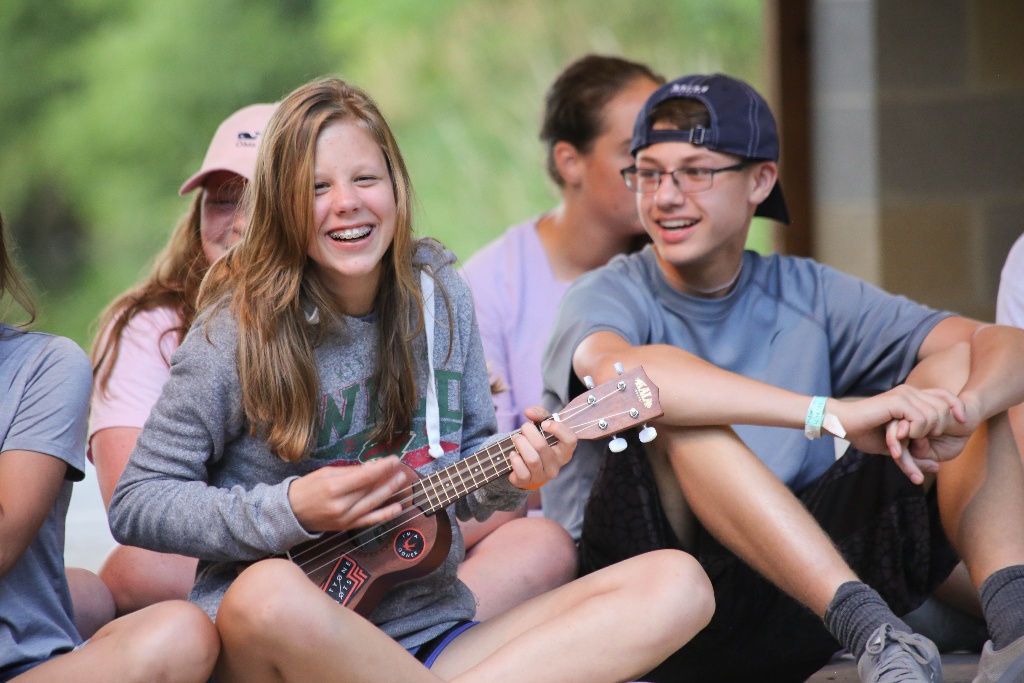 Get creative with a virtual talent show. Your friends and family can show off their secret skills and talents — whether that be the latest TikTok dance, a piece of artwork, your favorite camp skit, or an old family secret (like how to make grandma's famous bread).
What you will need:
One

person to be the

talent show emcee

Video platform
How to play:
The host will need to make a list of the acts of the evening. If participants want to go twice, they can only go after everyone has a chance to go at least once.

As with all things at camp, we recommend participation be challenge by choice.

The host will announce each act. You can make this fun! Share who the person is and a small antidote

about

who they are.
Go one

-

by

-

one and have participants share their talents.
At the end, everyone should give themselves a round of applause

.
3. Newspaper Fashion Show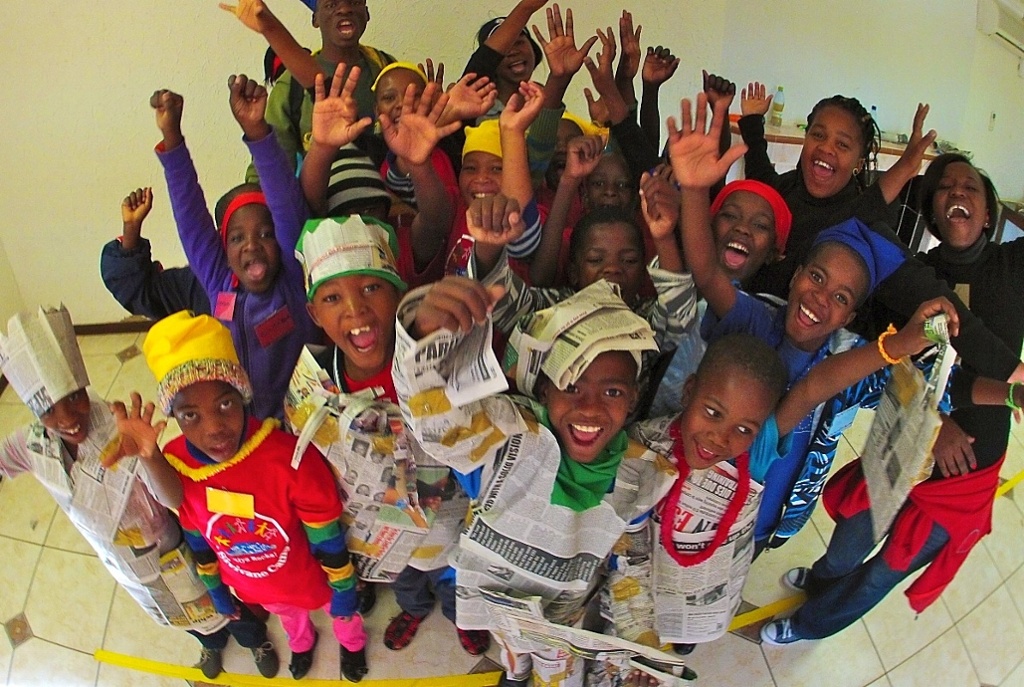 It's crafts, fashion, and design rolled into one activity! Get dressed up with a newspaper fashion show.
What you will need:
One

person to be the host of the fashion show
Newspaper for each participant
Tape
Scissors
Video platform
How to play:
Instruct the participants to create an outfit using only newspaper and the supplies provided. They can get as creative as they want. For multiple rounds the host can provide different themes for the outfits such as formal wear,

camp clothes, snow gear,

and so on.

Once the outfits have been created, the host can play music and introduce each participant with their outfits

.

Give each participant a chance to tell the group about their outfit

.
Pro tip:
You can turn this activity into a friendly competition by appointing a few judges. Your judges might be people who had birthdays most recently, oldest participants, youngest participants, or other!
4. Cabin Chat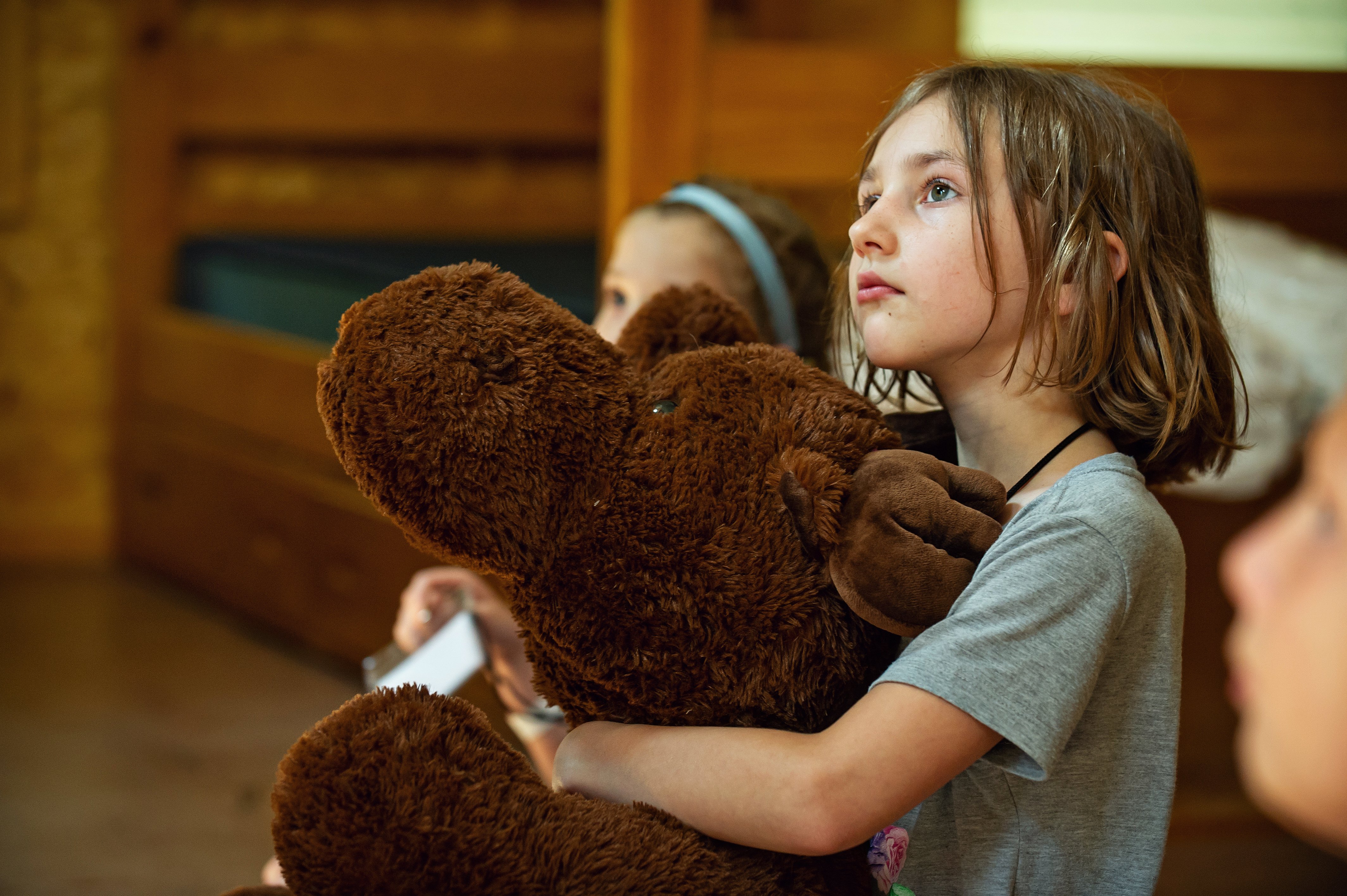 At camp, cabin chat is daily practice where campers and counselors gather to reflect on their day. A few of our staff members have tried this virtually with their families and found great success. Check out the questions below for inspiration and conversational structure when you need it most!
What you will need:
One person, or a few people, to plan questions and host gathering
Video platform
How to play:
The host should select one or more questions. You may want to send them to family members in advance of the call, or communicate that you will bring questions to your virtual gathering.
On your call, set expectations so everyone is on the same page (e.g., when to mute, how you'll rotate sharing, and so on).
Then, sit back and enjoy the reflections, memories, and stories shared.
Ideas for conversation:
If gathering to celebrate someone's birthday, you might ask participants to come prepared with a funny story or memory about the birthday celebrant. This can make for a meaningful, virtual surprise party!
If gathering to celebrate a holiday, you might ask participants some of the following:

What is your favorite [insert holiday] food and why? What are your first memories of it?
What is a funny, embarrassing, or childhood [insert holiday] memory you want to share?
What is one thing — small or large — that has brought you joy this holiday season?
Is there a new holiday tradition you want to begin?

If gathering just because, or for a different reason, here are a few other discussion topics:

How did you meet your very first friend? What does friendship mean to you?
Share about a treasured possession in your home. What is its origin story? Why is it special to you?
Share your two favorite two books/movies/podcasts/shows from the past year. What did you enjoy about them?
What do you love about your life right now, exactly as it is?
What is one dream you're currently nurturing? Why is it important to you?
What is one hobby (new or old) that you currently enjoy? What about it do you like?
Where do you find a sense of community? How did you get involved?
What is one thing — small or large — that you learned this year?
Pro tip:
To break the ice, you may want to incorporate a lightning round of shorter questions, asking participants to say the first thing that comes to mind. Questions might include:
What is your favorite color?
Do you dream while you sleep? How often do you remember your dreams?
If given the choice, would you prefer ice cream or cake?
What is your all-time favorite vegetable?
Who are authors or actors you admire?
---
Jacqueline loves nothing more than thinking outside the box and team spirit—cue never-seen-before icebreakers! By developing virtual and in-person learning opportunities for staff across the Network, she fosters collaboration near and far.
As the health and safety of our campers, families, volunteers, and staff is always our top priority, we're closely monitoring COVID-19 here at SeriousFun. To learn more and check on the status of upcoming or future camp and program sessions, please click here.
To learn more about SeriousFun Children's Network, visit www.seriousfunnetwork.org or contact us at info@seriousfunnetwork.org.