Sara Louie
Newman's Own Fellow, Quality Assessment & Due Diligence
It's Earth Day! Today, like every day, we love to celebrate our planet. After all it's camp's backyard, so we try to be conscious of the way we appreciate and utilize our natural resources.
Reducing, reusing, and recycling can be as simple as a habit change or learning more about the earth. We looked to camp for a few, kid-friendly cues on how to be more green at home! Here are the take-aways.
Get Your Hands in Some Soil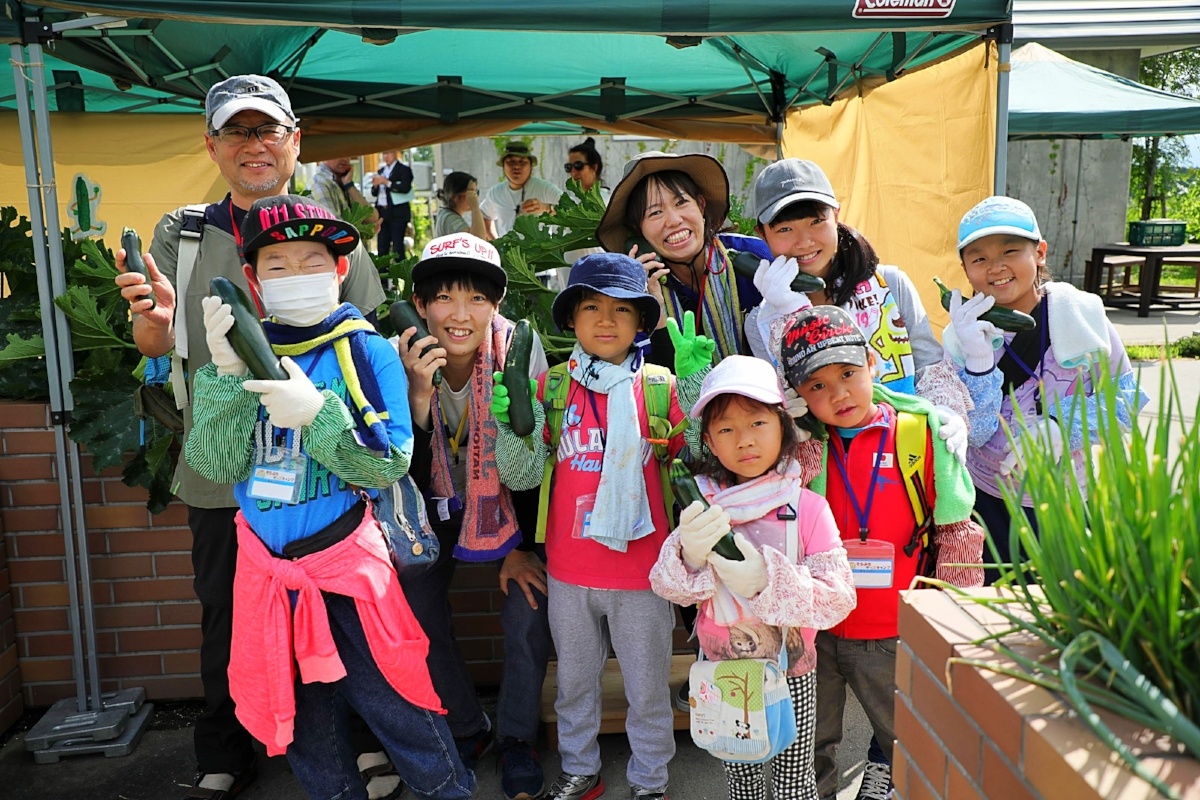 When we can, we love to get our hands dirty and learn how to grow the fruits and vegetables we enjoy at mealtime. Solaputi Kids' Camp in Japan is home to a fully-accessible garden, where every camper can try gardening out. Here are a few ways to develop your green thumb and eat fresh:
Visit a community garden to see how plants are grown or try it yourselves!
Create your own garden of veggies, fruits, or herbs in your backyard.
No garden? No problem. There are many ways to bring a little nature into your kitchen. At several camp programs in Africa, Asia, and the Caribbean, campers transform plastic water bottles into mini planters. Herbs, such as basil, chives, mint, and parsley, are easy and quick to grow – snip what you want to use and plop into your meal for fresh touch.
Reduce Your Food Waste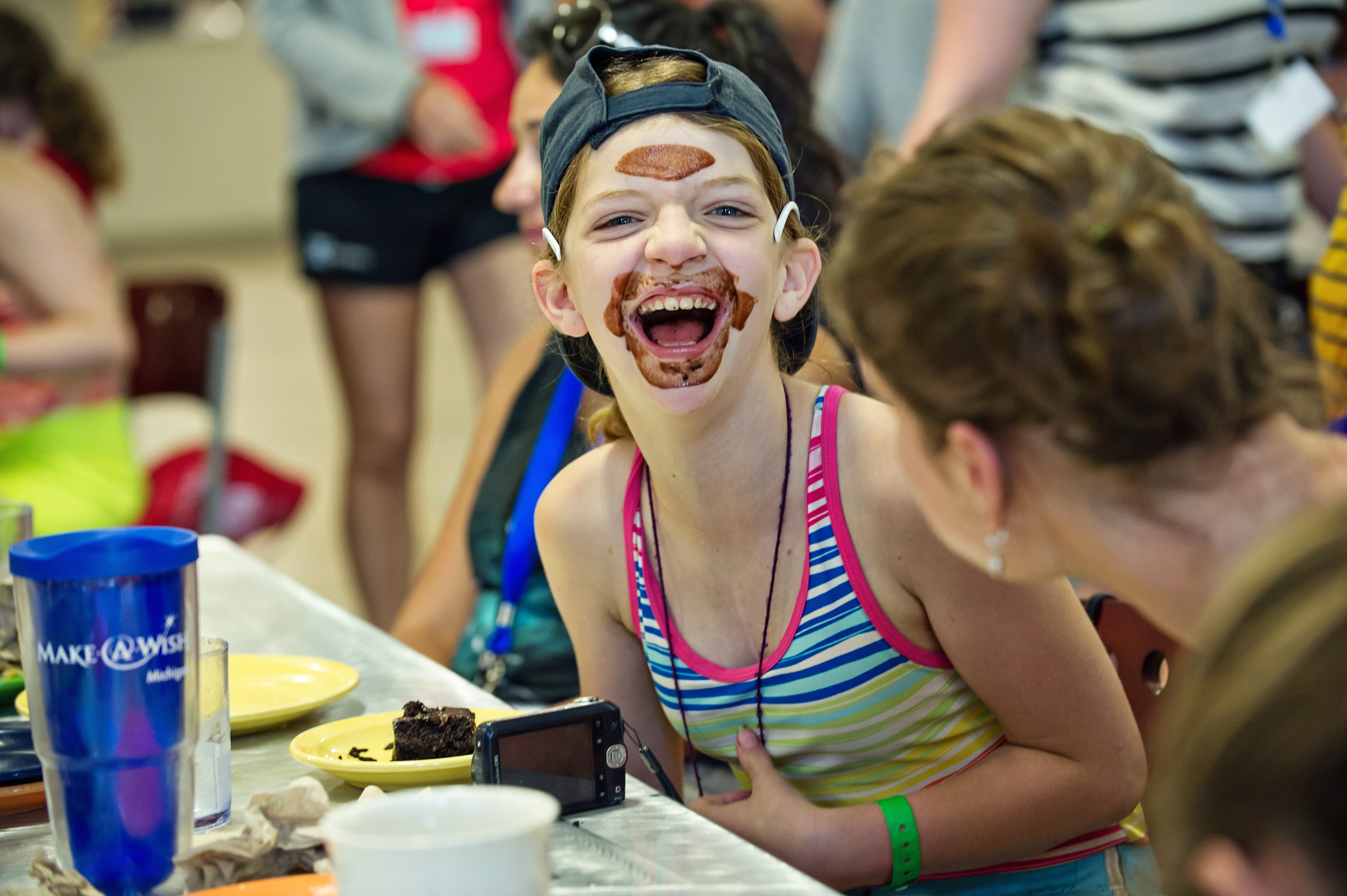 Did you know that some food causes less waste than others? When it comes to throwing out food at the end of your meal, there's a couple ways you can separate food products to reduce waste.
At North Star Reach, they break down food into three categories: ort, compost, and trash.
Ort is a term for leftover food waste from our plates. It happens often when our eyes are too big for our stomachs. To avoid it, simply start with smaller portions—and go back for more as needed!
Compost is made up of all the fruits and veggie items on our plates. They'll decompose, with a little help from our wormy friends, and turn back into soil. But wait! Once salad dressing, meats, or sauces go on those items, they become ort.
Trash is the packaging and inedible stuff we use to serve or eat our food. Think things like napkins, disposable cutlery, and disposable plates.
Every meal, campers and counselors strive to keep ort to a minimum. And don't forget the recyclables! At The Painted Turtle, the kitchen team recycles over 800 cardboard boxes every summer. Try tossing your cardboard and plastic packaging in a recycle bin if you don't already.
Reuse Those Water Bottles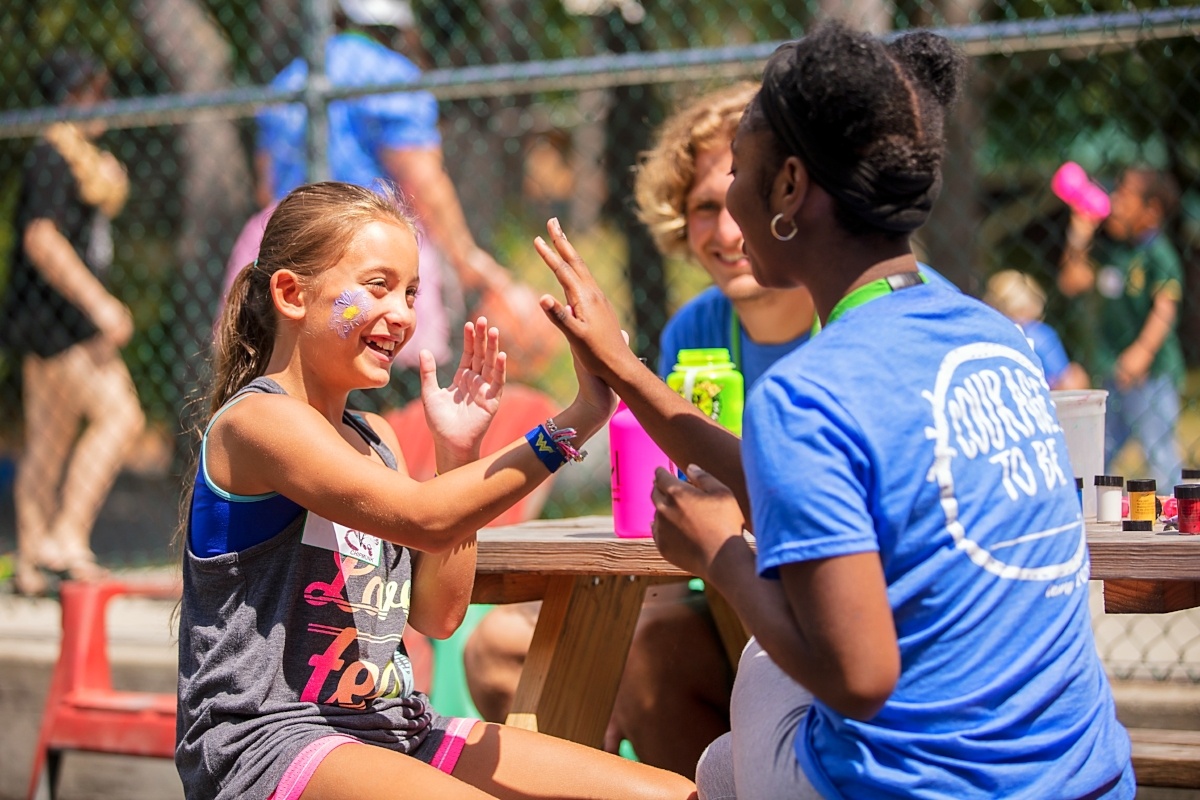 At many of our camps and programs, campers receive a water bottle to refill throughout the week to stay hydrated, often decorating the bottle to their liking. At the end of their session, they take the bottle home to bring along on their adventures and daily activities.
Reusing a water bottle isn't just about having a cool, unique bottle to show off (though that's a plus!). It's also an easy way to cut down on how much plastic we send to landfills while conserving more water. Less than half of bottles bought are recycled, and those that are still require a ton of water and chemicals to breakdown. The solution? Get your hands on a reusable water bottle of your own.
Tip: What makes a good water bottle? Look for one that is "BPA Free."
Get Creative When You Get Crafty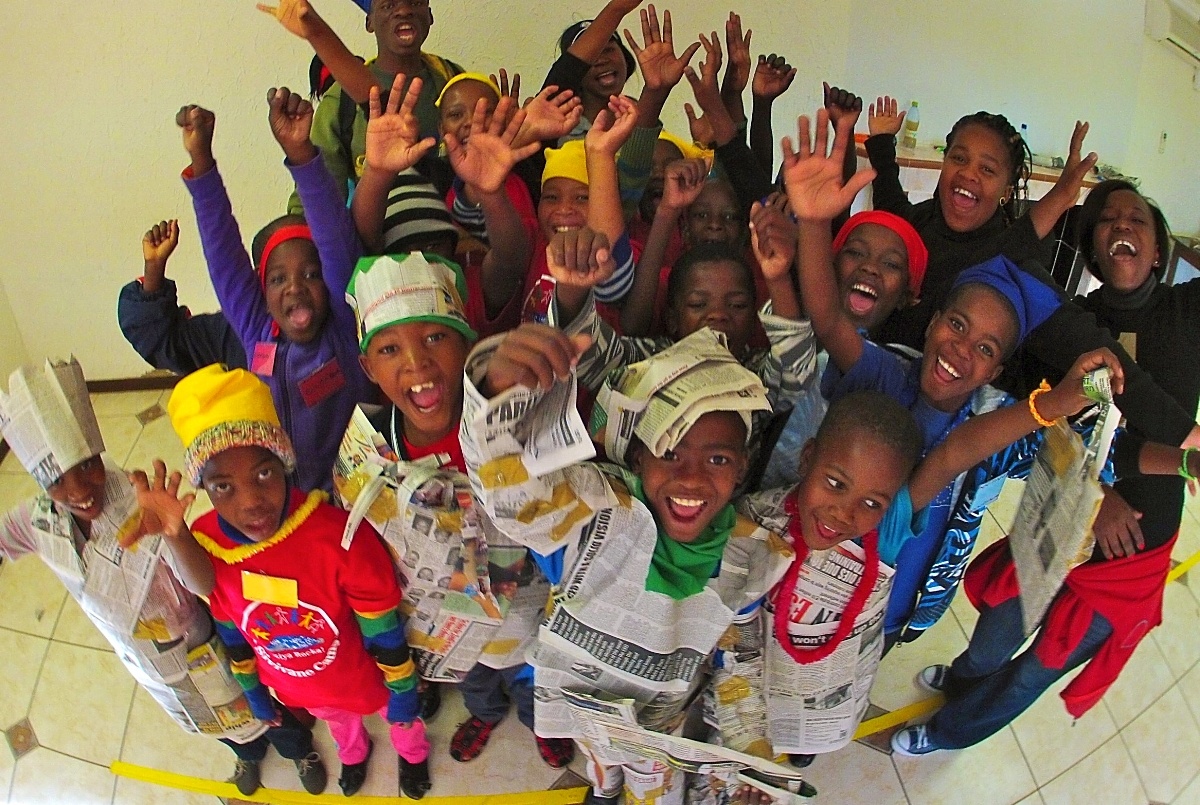 Let's face it, not every material we consume can be recycled or reused. But often, the materials we use and the waste we create can be reduced from the onset.
At SeriousFun camp programs in Africa, Asia, and the Caribbean, it's common to see campers collecting items that can be found outside. Twigs, leaves, flower petals, and old candy wrappers can make for beautiful art (and involve the purchase of no, or very few, additional supplies). At Camp Colors of Love in Vietnam, campers learn to make natural paint using vegetables, skipping the store-bought kind, to decorate paper fans.
Other times, commonplace objects can take on new life. Campers use newspaper to design handbags, jackets, hats, and skirts. Next time you need to play dress-up, think newspaper, and you've got a fantastic fashion show in store. In fact, why not make it a rule of thumb to think twice about what you have on hand before buying new craft supplies?
Be Savvy About Energy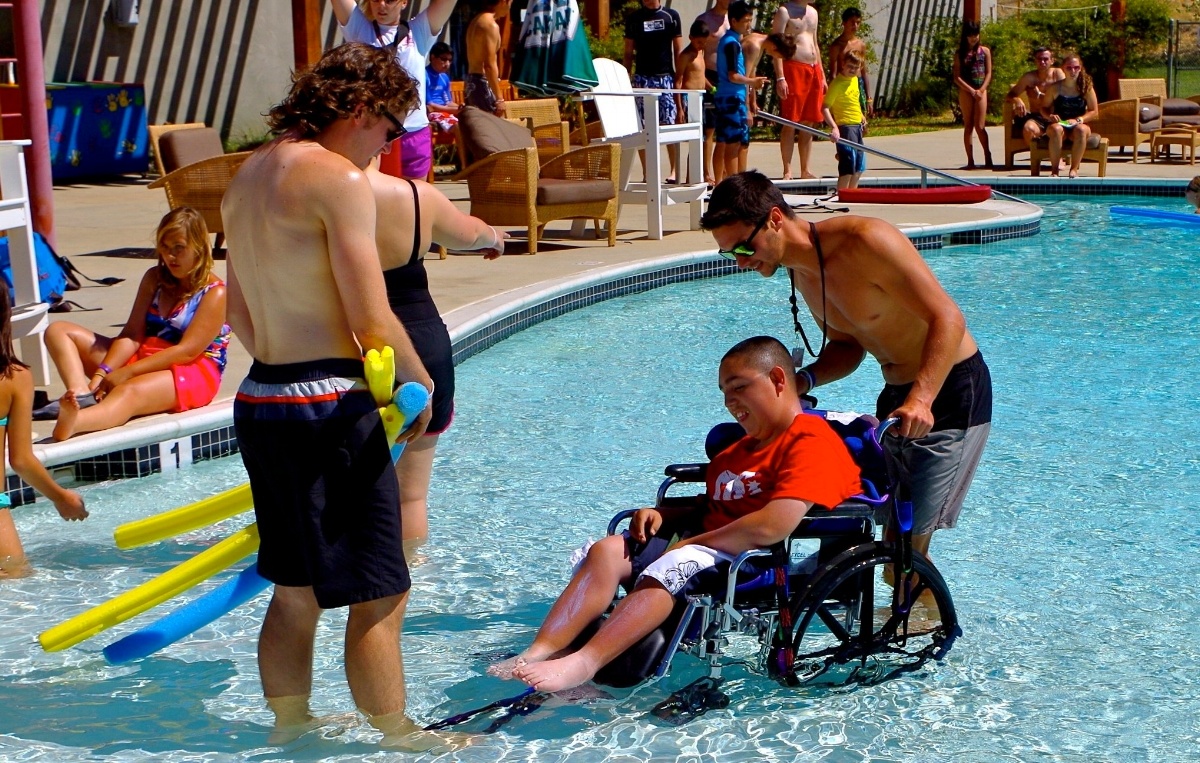 Ever think about how a pool gets heated? At The Painted Turtle, the zero-entry, whale-shaped pool (pictured above) uses solar power to keep it nice and toasty for campers. While solar power, wind mills, and other green technology aren't always accessible, being savvy about the energy we use is. Here are few simple tips:
Use less energy with the flip of a switch! Turn off lights when you're done using a space.
Did you know appliances that are plugged in but switched off still use some energy? Try unplugging the ones you don't use often.
Turn off the faucet while you're brushing your teeth to save energy and water.
Ever considered timing your shower? Even if you don't stick to it exactly, it can be a good reminder to keep it brief.
Turning these small things into daily habits might be the hardest part. Try sharing your goals with family and friends, or jot down a few reminders around the house—and soon being green will be second nature to you. (See what we did there?!)
---
Sara loves being in the sun and trying new things—a major plus when they happen together (like at camp!). When she's not learning about the nifty ins and outs of SeriousFun, you'll find her tasting new foods or practicing mindfulness and yoga. Fun fact: her favorite animal is a shark.
For more information on SeriousFun Children's Network, visit www.seriousfunnetwork.org or contact us at info@seriousfunnetwork.org.