Samantha Clark
Associate Director, Quality Assessment & Due Diligence
With more parents and kids home now than ever, unceasing news cycles around COVID-19, and uncertainty ahead, baking cookies might seem frivolous. Or sanity-saving, depending on the perspective. Sometimes, simple comforts—like fresh, hot cookies just out of the oven—can make all the difference and spread some much-needed joy.
We know lots of folks are relying on pantry staples right now, so these cookies are made of just that: every recipe below uses five ingredients or less, and is kid-friendly to boot.
We've also included an ingredient conversion table at the top of this article with common substitutions, to help you navigate the dietary restrictions or allergies relevant to your family. Reference it as needed, and adapt throughout. Most of all, we hope these cookies make for big smiles and happy campers at home!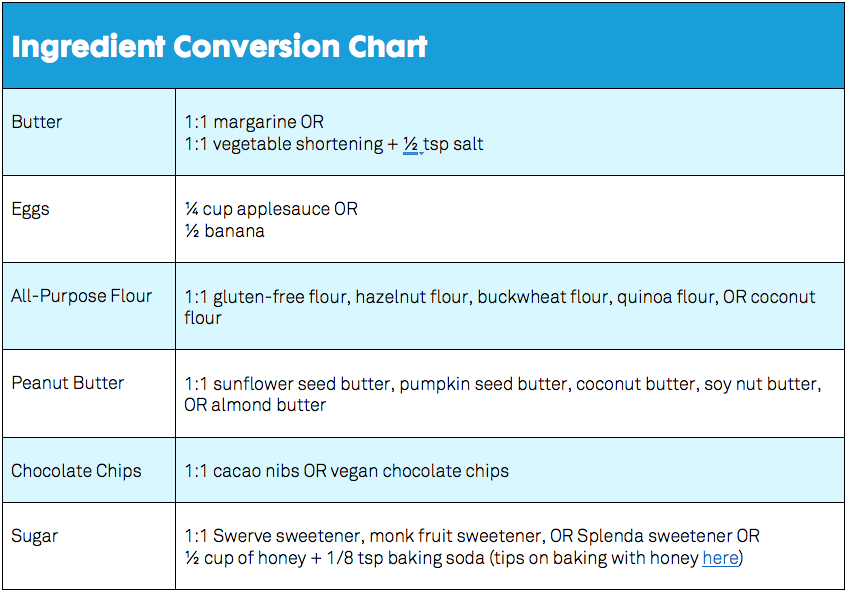 1. Chocolate Chip Cookies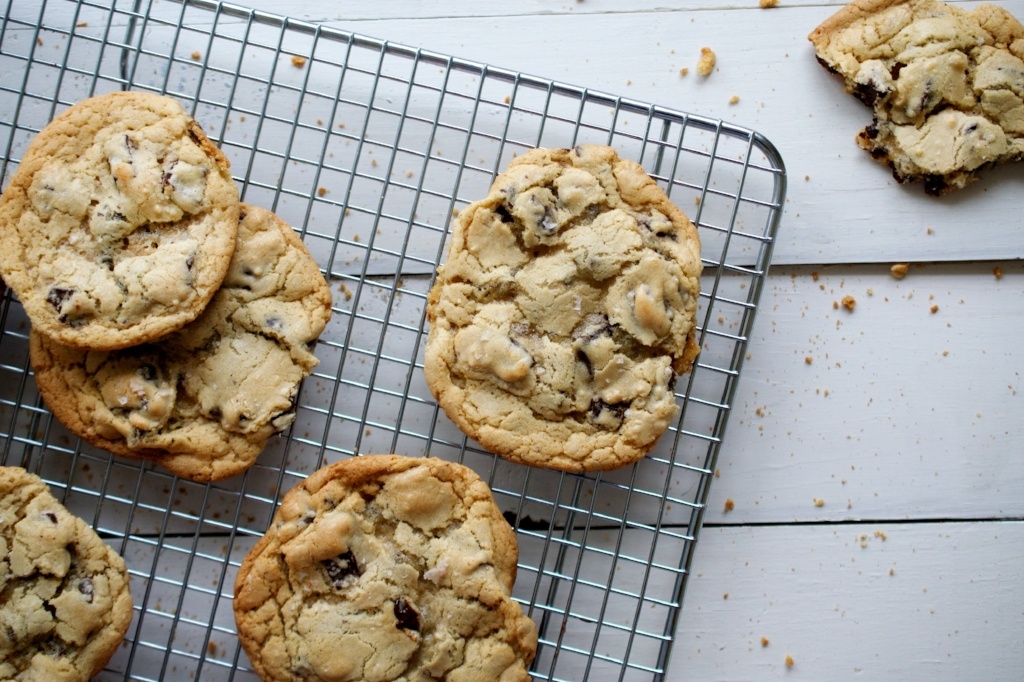 Ingredients
3 cups all-purpose flour
¾ cup brown sugar
2 eggs
1 cup butter – softened
1 cup semi-sweet chocolate chips (can substitute vegan and allergen-free chocolate chips or cacao nibs)
Directions
Preheat oven to 350 °F (175 °C).
Sift flour and brown sugar; stir in eggs.
Mix butter into flour mixture until dough is creamy; fold in chocolate chips.
Spoon pieces of dough onto a baking sheet, setting them about 3 inches apart.
Bake until edges begin to brown, about 10-15 minutes.
Let cool; enjoy!
2. Sugar Cookies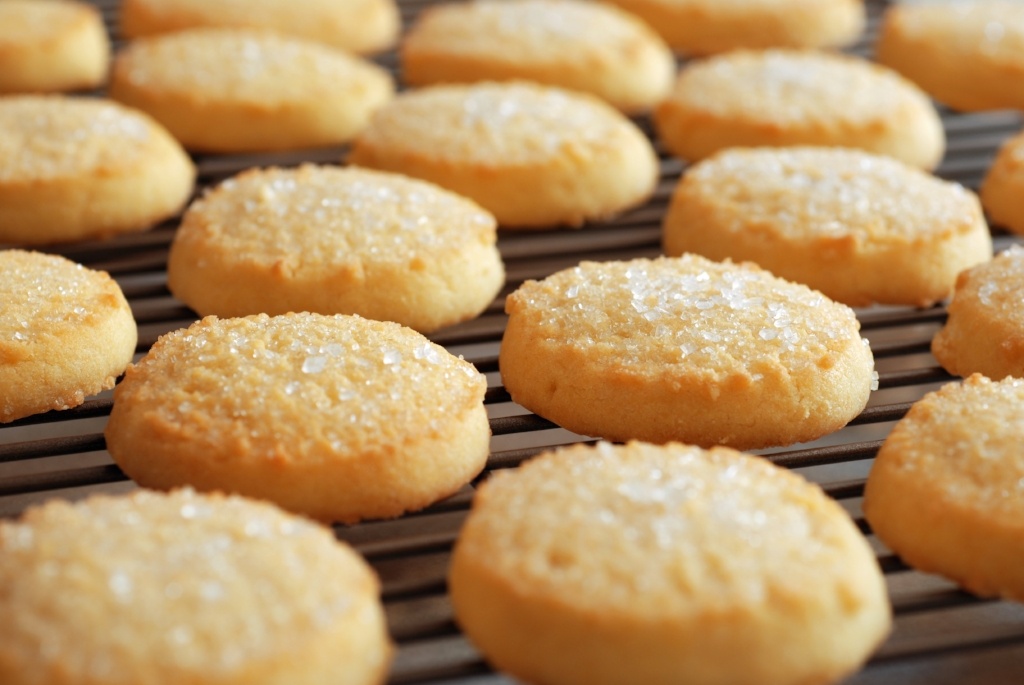 Ingredients
2 cups all-purpose flour
½ cup powdered sugar
2 tsp vanilla
1 cup butter – softened
Sugar for topping (optional)
Directions
Preheat oven to 350 °F (175 °C).
Mix sugar, butter and vanilla together; stir in flour.
Chill dough for 20-30 minutes.
Form dough into balls, place on cookie sheet, and flatten to ½ inch. Alternatively, for fun shapes, flatten the dough using your the palm of your hand or rolling pin and give cookie cutters a try.
Bake 12-15 minutes until edges begin to brown.
If desired, top with sugar. Let cool; enjoy!
3. Oatmeal Cookies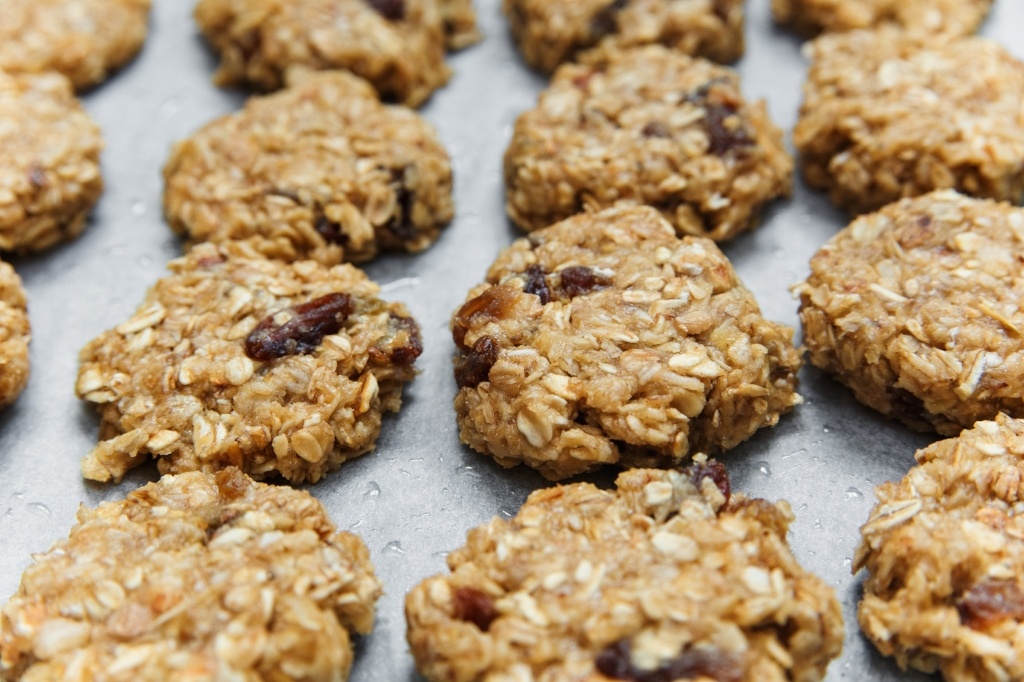 Ingredients
3 cups old fashioned oats
2 cups granulated sugar
8 tablespoons butter
½ cup low-fat milk
Raisins or chocolate chips to taste (optional)
Directions
Combine sugar, margarine and milk in a large saucepan.
Bring to a boil over medium heat, stirring frequently.
Remove from heat and stir in the oats (and raisins and chocolate chips if opting for those).
Use a tablespoon to drop cookies onto wax paper. No baking needed.
Let stand until firm and enjoy! Store in airtight container in refrigerator.
4. Peanut* Butter Cookies
*If allergic to peanuts, use a different butter of your choice! See above.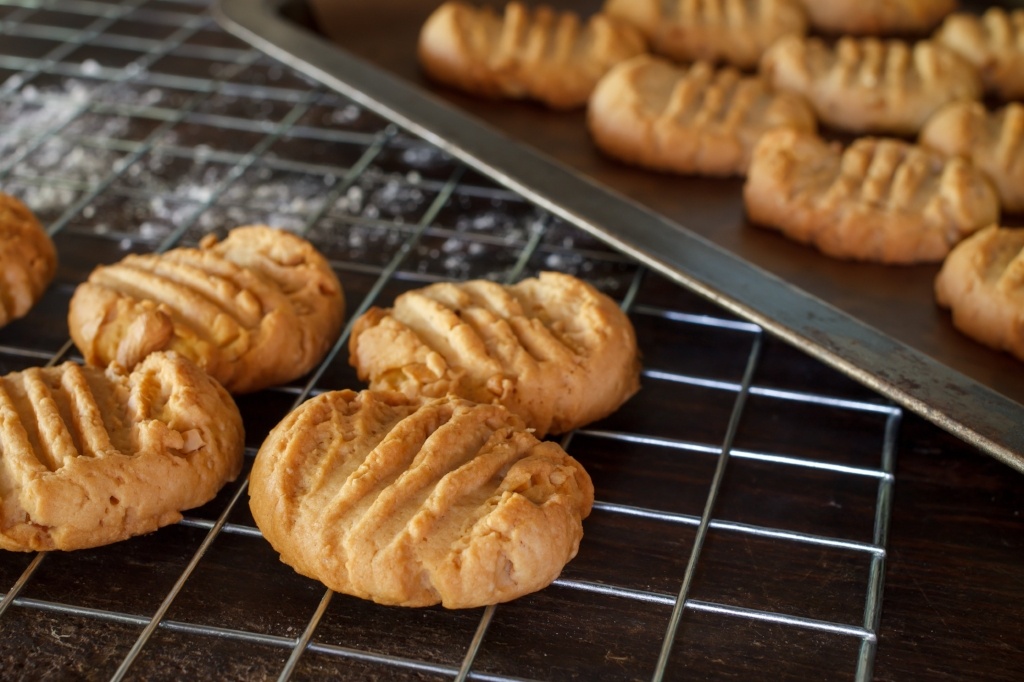 Ingredients
1 cup creamy peanut butter
1 cup firmly packed brown sugar
1 large egg
1 tsp baking soda
½ cup milk chocolate chips (optional)
Directions
Preheat oven to 350 °F (175 °C).
Mix all ingredients together (except chocolate chips).
When all ingredients are incorporated well, mix in chocolate chips.
Form dough into 1 ½ inch balls and place on cookie sheet.
If desired, use a fork to press in traditional peanut butter cookie lattice.
Bake for 9 minutes.
Let cool; enjoy!
5. Snicker Doodle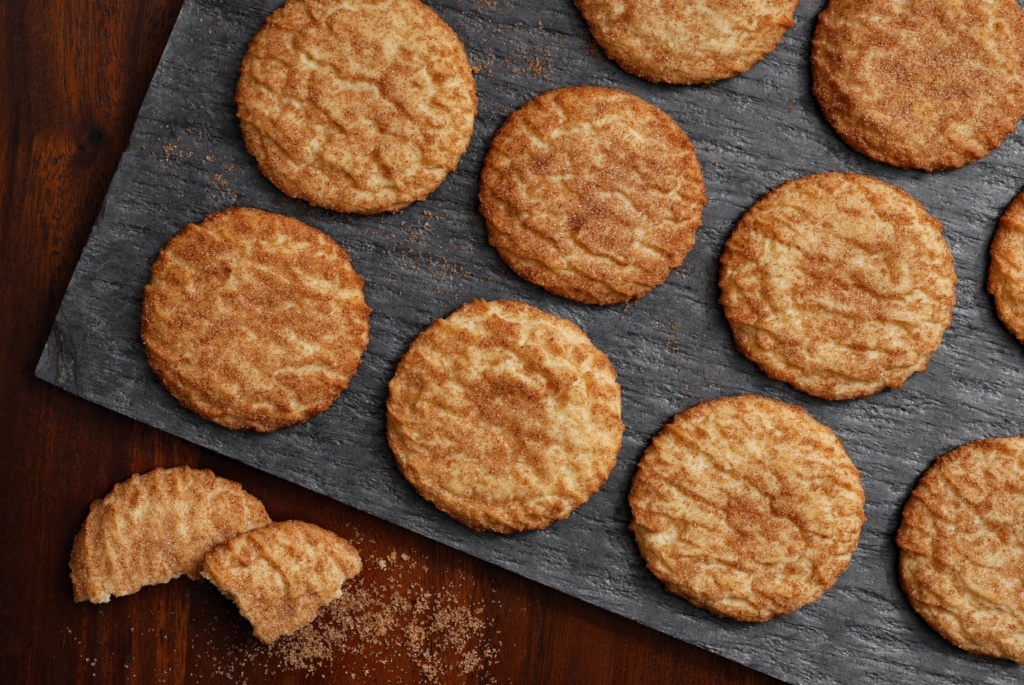 Ingredients
2 ¾ cups all-purpose flour
2 tsp baking powder
1 cup salted butter – room temperature
1 ½ cups sugar
2 large eggs
Topping Ingredients
2 tbsp sugar
2tsp ground cinnamon
Directions
Preheat oven to 350 °F (175 °C).
Sift dry ingredients together.
Mix butter and sugar with an electric mixer about 3 minutes.
Mix eggs into butter and sugar.
Mix dry ingredients into wet ingredients.
In a separate bowl, combine topping sugar and cinnamon.
Shape dough into balls, roll in cinnamon and sugar mixture and put on baking sheet.
Bake cookies 12-15 minutes until the edges begin to brown.
Let cool; enjoy!
BONUS: Gingerbread Cookie
We know it's spring...but why not use the gingerbread base to create your kids' favorite characters or a cookie family of their own? Winter holiday not required.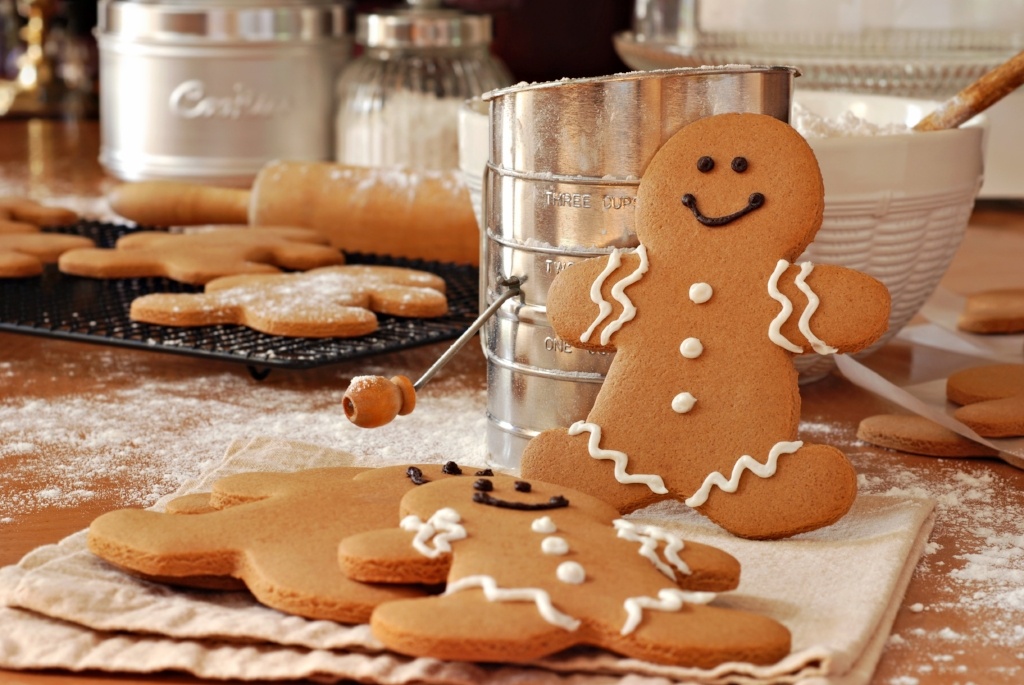 Ingredients
1 box spice cake mix
1 egg
½ cup melted butter
2-3 tbsp flour (optional)
Cookie cutters (optional)
Directions
Preheat oven to 350 °F (175 °C).
Mix cake mix, egg and butter.
If dough is sticky, add flour until no longer sticky.
Roll dough out to ¼" - ½" thick.
Cut dough into desired shapes.
Place on baking sheet.
Bake for 9-12 minutes until cookies are set.
Let cool; enjoy!
We hope you enjoy these cookies as much as we do and, as always, add some camp fun of your own: try topping cookies with icing, buttercream, chocolate chips, sprinkles, or berries. Bon appétit!
---
As the health and safety of our campers, families, volunteers, and staff is always our top priority, we're closely monitoring COVID-19 here at SeriousFun. To learn more and check on the status of upcoming or future camp and program sessions, please click here.
For more information about SeriousFun Children's Network, visit www.seriousfunnetwork.org or contact us at info@seriousfunnetwork.org.